You plan to visit Australia, and you want an authentic experience. Consider panning for gold, fossicking as the locals call it, or looking for gemstones to bring home. Australia is still wild, it is glorious, and the gem fields await—this is adventure with a capital "A." Here are our seven top favorites with easy access, making them ideal for visitors, families, and first-time fossickers.
Killiecrankie Bay, Tasmania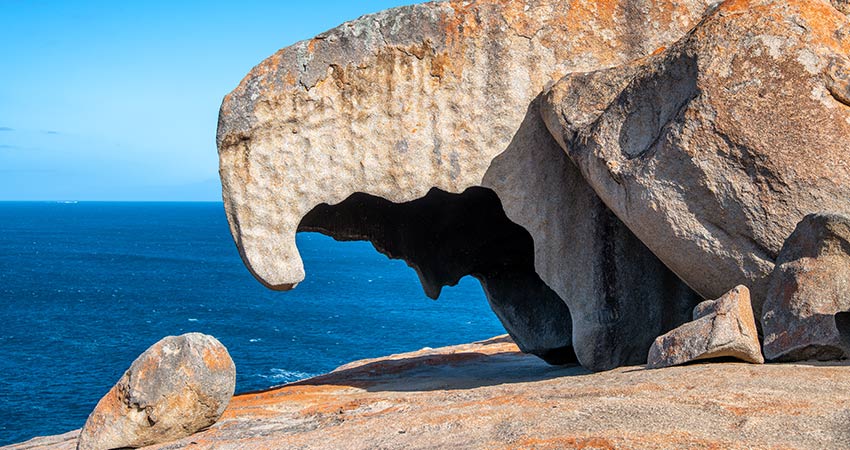 Tasmania is on many visitors' wish list and for good reason. Glacial mountains, wild rivers, lush pastures, plus unique plants and animals, call to us. 35,000 years ago, Aboriginal people moved there from Australia, and stayed. They loved it, too. You can explore Killiecrankie Bay, at the northern end of Flinders Island. It's not unusual to find topaz on the beach at low tide. The locals call them Killiecrankie diamonds.
Mount Surprise, Queensland
Mount Surprise is a small town with a population of 169 in the Shire of Etheridge. Gold was discovered there in the 1880's and on came the gold rush. The founder of the town sold his sheep and became a rich man, selling goods to the miners. When you go, search out topaz, smoky quartz, and lovely aquamarine gems. The local shop, Mount Surprise Gems, will take you to the banks of Elizabeth and O'Brien's creeks. Nice gems are often found near the old mining sites.
The Gemfields, Queensland
At 667,000 square miles, Queensland is the second largest state in Australia. This is the tropical part of Australia. The south is surfing heaven and the Great Barrier Reef is in the north. Sapphire, a town in central Queensland, has eleven prime fossicking areas, and it's fairly easy to find sapphires and zircon. Head to the Big Bessie fossicking area and rent your equipment at the nearby Blue Hollow Mine.
Lightning Ridge, New South Wales
New South Wales is the most populated state in Australia, home to both Sydney and Canberra, the capital of Australia. And then there is Lightning Ridge… This area has the nation's most valuable fields—imagine the mystique of black opals. It's also rich in history. The Ridge attracts 90,000 visitors each year, and there is an area to go fossicking near the Visitor Center.
Oberon and Glen Innes, New South Wales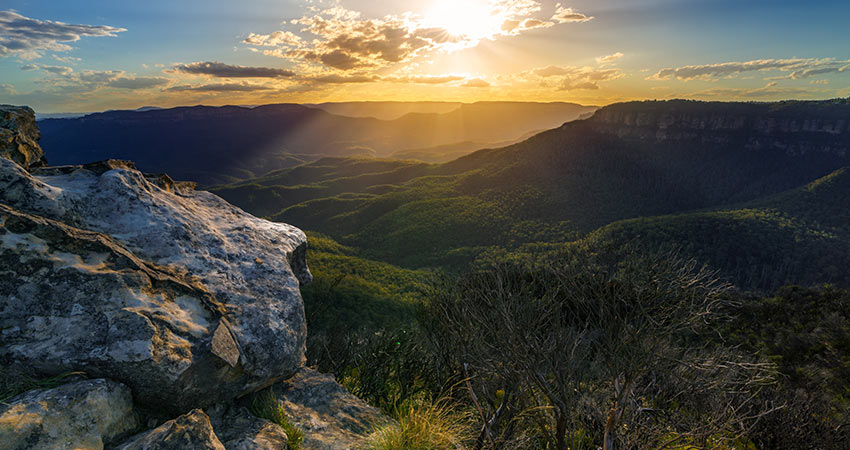 New South Wales was Australia's first European settlement, and it is the most densely populated area in the country. In the east, there are vineyards, farms, and renowned ski resorts. There is also exceptional fossicking to be done here! Oberon, west of Sidney, is tucked into the base of the Blue Mountains. There are five good fossicking sites in Oberon that yield sapphires, gold, zircon, and diamonds. Glen Innes, at the base of the Great Dividing Range, is one of the largest repositories of sapphires in the state. This area is the most diverse mineral region in the world.
Coober Pedy, South Australia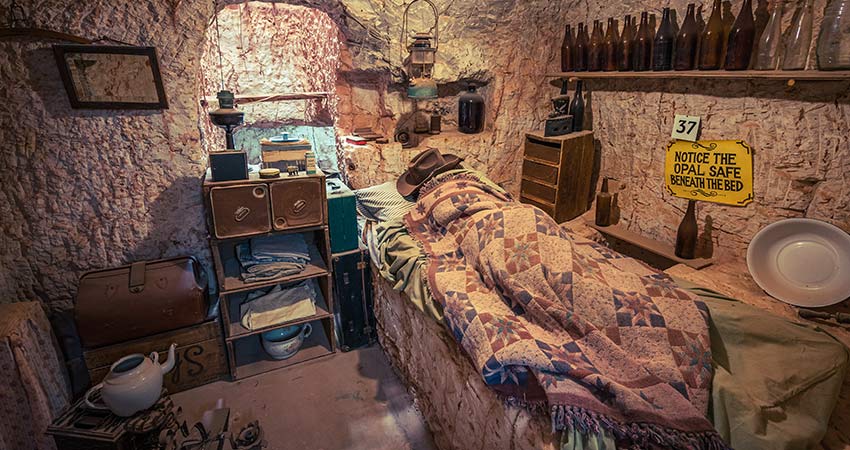 South Australia is the place to go for sandy beaches and dramatic cliffs. Idyllic beaches fade into lush valleys and farmlands, and then you are in the Australian Outback. South Australia is also home to the country's most productive opal mines. Head to the Jewel Box, and you may find small opals in the tailings. There is also a golf course here, an odd sideshow to the mine and the town's many homes that are built underground.
Kalgoorlie, Western Australia
Western Australia is more than 1,000,000 square miles—it's an unbelievably large land mass. Recently, visitors have been drawn to pristine Western Australia's giant karri forests, wilderness, stunning beaches, and offshore reefs. It is also the country's wildflower state, with more than 12,000 species that bloom from June to November. And the Kalgoorlie Boulder region is perfect for fossicking. The visitor center has guides to the gold fields and folks who are happy to share local knowledge.
Each Australian state has a separate set of rules, regarding fossicking and mining. Some require permits, and some do not. Some simply require permission from the landowner. Prices for permits are ridiculously low. Do be aware that Australia, as the oldest inhabited country in the world, sometimes has precious artifacts that are uncovered during fossicking. These are sacred and have scientific importance and must be left in place.
Australia is a world of renewal, adventure, and wonder. Consider adding gold prospecting, fossicking, or gem hunting to your Australian vacation. Tell your Destination Expert you want to awaken your pioneer soul!