Scandinavia Travel Agents & Experts
Meet the team of destination experts who are authentically inspired by travel in Scandinavia. Each can help you discover the secret spots, and explore the beautiful wilderness of Scandinavia.
Destination Travel Agent for scandinavia
Scottsdale, AZ
Speciality Travel:
Luxury bespoke travel, Honeymoons, Chauffeur tours, Self-drive tours, Culinary tours
Contact
Mandie
"Long ago, I stopped worrying about what people thought of me, and I chose to live an authentic life. As a result, my life is now filled with creativity, imagination, love, adventure, and kindness. I try to bring my passion for learning, whether it's about literature, art, history, culture, or everyday folks, into each trip I plan. I am enthusiastic about designing travel that creates an extraordinary experience."
Mandie was born and raised in small mining towns throughout Arizona.
Destination Travel Agent for scandinavia
Santa Rosa, CA
Speciality Travel:
Family groups, Honeymoons, Guided tours, Luxury bespoke travel, Chauffeur
Contact
Adina
"My love for finding and exploring new experiences, destinations, and locations is authentically me. After attending college, I followed my travel bug until it led me to my new home—the USA! I find immense joy in making the places we see in magazines and online become a travel reality."
Adina was born and raised in Romania and is a world traveler.
Destination Travel Agent for scandinavia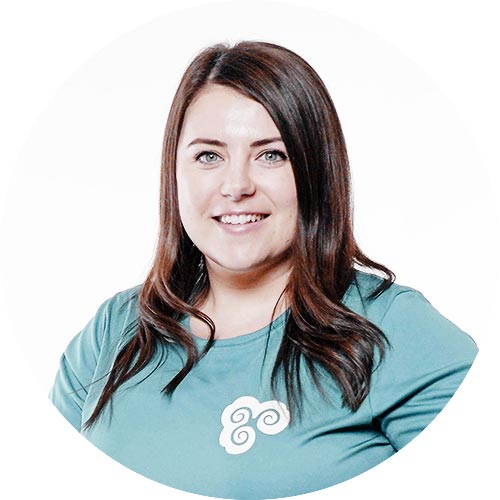 Sonoma County, CA
Speciality Travel:
Bespoke Travel, Luxury, Self-drive Car travel, Coach Tours, Honeymoons, Golf
Contact
Lauren
"The phrase mise en place has stayed with me since I attended culinary school. Literally translated, it is "putting in place" or "setting up." What it means, though, is setting yourself up for success by being prepared, mindful, organized and thinking things through from start to finish. I choose to apply that to all aspects of life, from cooking to travel. I am most authentically myself when I can set in place experiences that bring success and joy to all."
Lauren was born in San Francisco and raised in Sonoma County's glorious wine country.
SCANDINAVIA VACATION Specialist
The destiny and landscapes of Denmark, Norway, and Sweden have been intertwined for centuries. Scandinavian people are active and connected to nature—no pretense. When the Northern Lights come up, they fill the sky with pulsing purple, greens, pinks, and red. Brown bears are called 'forest grandfathers' and are revered. Fjords carve deep valleys with translucent blues. Bright villages perch on the edge of mountains… What are you waiting for?