Why Choose Authentic
Relax. Authentic Vacations does the research, planning, and booking to create your unique travel experience.
Customized Itinerary
Customized Itinerary
---
Check our itineraries for inspiration. Choose any combination of lodgings and experiences to customize your trip. Where you stay, and your length of stay, is completely up to you.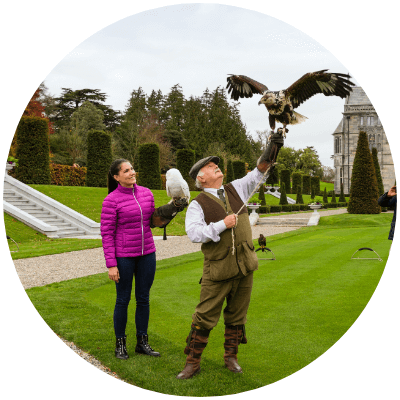 Inspirational Experiences
Inspirational Experiences
---
Experiences that bring a deep understanding of place are often what we remember best. We can set up private cooking classes, camera safaris, wildlife viewing, sports lessons, adventuring, and more.
Unique & Boutique Accommodations
Unique & Boutique Accommodations
---
Authentic Stays includes vetted historic castles and manors, luxury hotels, ranches, private villas, cozy cabins, condos, eco-friendly inns, bed & breakfasts, urban apartments, resorts, and family lodgings.
Authentic Secret Spot
Authentic Secret Spot
---
See the iconic highlights of your destination, but also delve into a Secret Spot. As longtime experts, we'll guide you to these spots, often only known to locals. The hidden heart of a place gives you stories to bring home and share.
TRAVEL PAYMENT PLAN
Let's Make Your Travel Dreams Cost-Friendly
We've put together an easy way for you to see the world. Our Authentic Payment Plan costs nothing for you to use. You make payments toward your booked vacation whenever you want, and for the amount, you want to pay. No automatic withdrawals from your credit card or bank—your payment structure is completely up to you.
Learn More
WHY BOOK Authentic
Bask in a vacation that's as unique as you are.
Authentic Experts
You'll have an exclusive Authentic Expert to work with. You're paired with the person most knowledgeable about your ideal locale and experiences. Our inspirational itineraries are a start, but if you want something, and don't see it, ask. Let your imagination run free. Our experts are a no-cost resource and benefit that our clients love.
Trusted Company
Authentic Vacations is IATA and ARC certified. With a BBB rating of A+, we are also active members of ASTA, the American Society of Travel Advisors, and are in partnership with the leading tourism organizations within each country we serve. We've built these relationships, over time, as a reputable business with global ties—working closely with them gives us the most up-to-date information.
Local Offices
With global offices, there is always someone available to assist you during your vacation. A local advisor will give you in-depth knowledge, and travel tips, about the places you're visiting.
Authentic Travel Experiences
For two decades, our goal has been to create authentic travel experiences. No cookie-cutter itineraries—every vacation is customized for memorable travel. When you come home, you'll know you've really been somewhere. You have felt the real heartbeat of a culture and country.
Travel Flexibility
We know that life happens, and that sometimes plans need to change. You have up to two years to rebook and travel on your trip. We will hold the money paid for your trip in the form of a travel credit for you to use. No administrative or change fees for rebooking your vacation with new dates! You may even rebook to a different destination that we offer. Learn more