Thomas Hardy (1840 – 1928) was an eminent English poet and novelist and most of his works were set in rural Dorset, where the landscape itself is almost a character. He was born in the village of Higher Bockhampton and schooled in nearby Dorchester. Hardy's works are evocative of a vanished way of life but many key locations in Thomas Hardy's Wessex can still be visited. Hardy Country stretches across Hampshire, Devon, Wiltshire, Cornwall but the landscape of North Dorset remains particularly timeless and unspoilt. We've selected some of the best local places where you can get off the beaten track and discover the heart and soul of Wessex England.
Discover Hardy's connections to Dorchester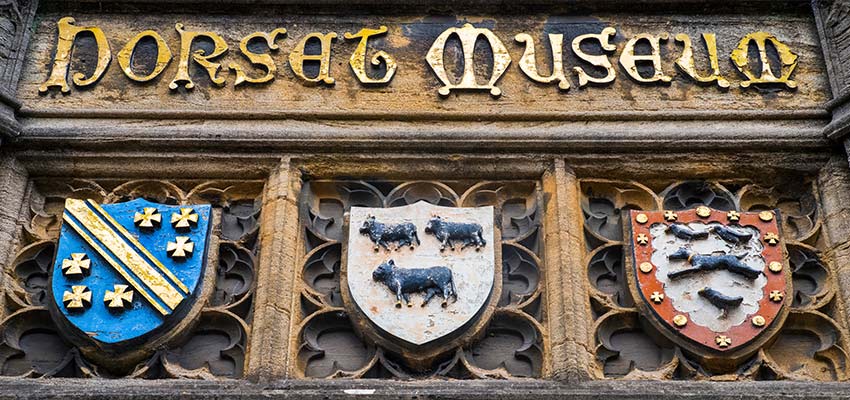 If you want to learn more about Thomas Hardy, visiting the town of Dorchester (the Casterbridge of Hardy's novels) is a must. The Dorset County Museum has a permanent display of his office, as well as many other fascinating artefacts, from dinosaur fossils to skeletons of Celtic warriors excavated at the nearby hillfort of Maiden Castle and Victorian farm implements. If you walk along the High Street, stop for a moment outside Barclays Bank. You will see a blue plaque informing you that this was the home of the Mayor of Casterbridge. Situated on the outskirts of the town is Max Gate, Hardy's home in his later years, an elegant house which is now owned by the National Trust and is an intriguing place to visit.
Hardy's Cottage
Thomas Hardy was born in a cottage on the outskirts of Higher Bockhampton, surrounded by ancient woodland. the cottage and wood – Thorncombe Wood, are also managed by the National Trust and are also well worth a visit. The cottage has a beautiful garden and the ancient beech woods are lovely while visiting the tea rooms for a traditional cream tea is a must. There are several hotels in Dorchester and numerous holiday cottages and bed and breakfasts in the area. Nearby is Weymouth, the 'Budmouth' of Hardy Country. Weymouth is a charming Georgian town with a wide sandy bay, a pretty harbour, and traditional seaside attractions, such as a Punch and Judy stall, in the summer. There are also plenty of things to do in rainy weather, particularly the Sealife Centre.
The Vale of a Thousand Dairies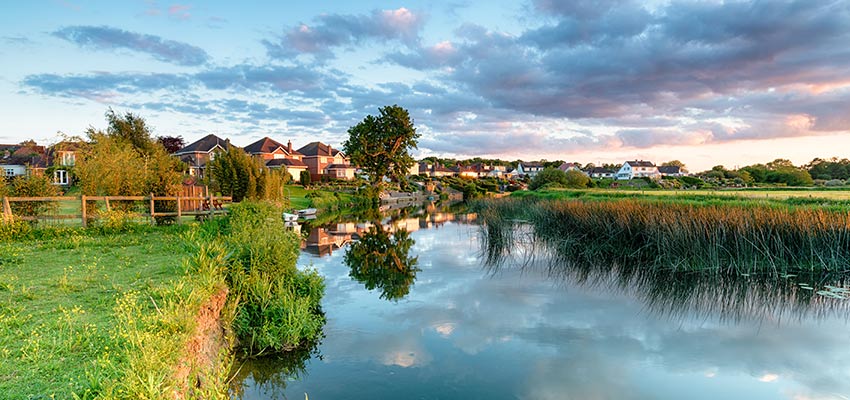 However to really step off the beaten track, you need to head to the north of the county, Hardy's Blackmore Vale – that he described as the 'Vale of a Thousand Dairies' – especially the small market town of Sturminster Newton. When Hardy was a young man and working as an architect, he spent several years in the town, staying in a Victorian villa overlooking the River Stour. Today, you can literally walk in Hardy's footsteps. Start by paying a visit to the working 17th-century mill – run by friendly and knowledgeable volunteers and incredibly good value – and walking across the weir and along the Stour for a couple of miles as far as the picturesquely ruined Cutt Mill. This trail is incredibly beautiful if you like rural tranquillity; you are unlikely to meet more than the occasional dog walker. Look out for herons, kingfishers, and, if you are very lucky, an otter.
Sweeping Views of Hambledon Hill
To get a sense of why this area is so well loved by locals, go for a hike up nearby Hambledon Hill, just outside the village of Child Okeford, Mentioned by name in 'Tess of the Durbervilles', this prehistoric hill fort is a truly exceptional place, although it is a rather steep climb. In July and August, look out for harebells and skylarks, but you can admire the outstanding views and the peace and quiet all year round. 'Tess of the Durbervilles' is one of Hardy's best-loved novels. Marnhull (Marlott) is located three miles from Sturminster Newton and is an excellent place for a bite to eat with several traditional pubs. Why not pay a visit to the Crown Inn (also known as the 'Pure Drop' in Tess)?
Traces of Hardy linger throughout the Blackmore Vale; for example, Hardy worked on the stone foliage of the pillars in the church of St Mary's in the sleepy village of Turnworth. Nearby Turnworth Wood and Okeford Hill offer numerous hiking opportunities with sweeping views over the Blackmore Vale. Shaftesbury (Shaston) is another lovely town with strong associations with Hardy novels. The Saxon hillfort town is perhaps most famous for the iconic views from Gold Hill and there are many interesting shops and a ruined abbey.
Far from the Madding Crowd
Many people are familiar with Hardy's work from the many film adaptations of his work. 'Far from the Madding Crowd' was recently remade in 2015. Filming sites include West Bay – also the location of TV series Broadchurch – Charmouth Beach, and Mapperton House. Forde Abbey in Somerset – a former Cistercian monastery dating from 1141 – was also used as a key location in the film – in the scene where Bathsheba first encounters Mr Boldwood. Still inhabited as a private home, Forde Abbey welcomes visitors to its beautiful house and gardens and is a great day out for all the family.
Take the time to discover the landscape so beloved by Thomas Hardy – you won't be disappointed!    If you are a literature enthusiast, less us plan an England vacation that takes you to some of literature's most cherished icons including Beatrice Potter's Lake District, Charles Dickens' London and, of course, Hardy Country,