Queen Elizabeth's Platinum Jubilee was in the same year as her death, 2022. It was packed with festivities, family, fun, and formal honors for the longest reigning monarch in British history. Queen Elizabeth came to the throne when she was just 25-years-old. She was a young mother married to the love of her life, living quietly in Malta, when tragedy struck. Her father, King George VI, was desperately ill. Upon his death, she became queen regnant of seven Independent Commonwealth countries and her life turned upside down.

Queen Elizabeth II was upbeat, positive, and personified, "Keep calm and carry on." She had a funny sense of humor and an unwavering devotion to duty and country. And she was served by fourteen Prime Ministers, including Winston Churchill and Margaret Thatcher. Wars, scandals, love, and heartaches came and went, but the Queen endured, bolstered by her enthusiasms.
Corgis!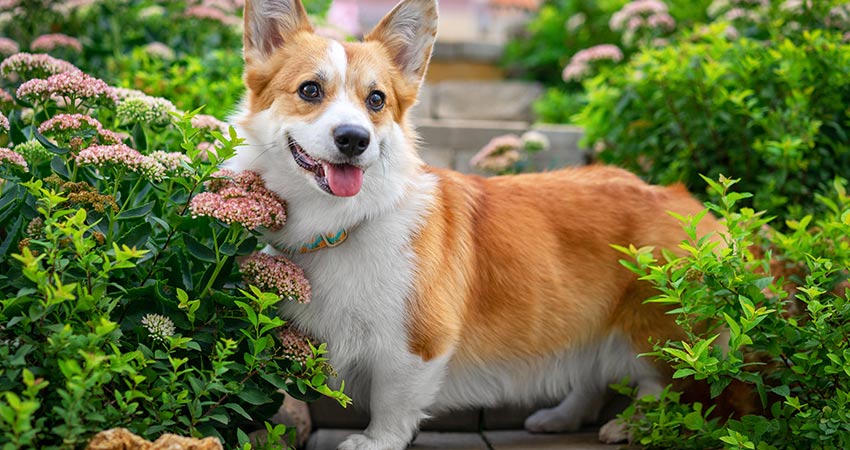 The Queen fell in love with Corgis when her family visited the Marquess of Bath. Her father soon gifted her with one, and her love affair with dogs continued. She had more than 30 Corgis after becoming Queen. (One was named Spick and the other Span.) Her dogs Monty, Willow, and Holly starred in the 2012 Olympic opening with Daniel Craig, in full James Bond threads and attitude, escorting the Queen to the event.
The Queen mixed a Dachshund with a Corgi, creating the Dorgi. She was pleased with the mix, and at the end of her life had two Corgis, a Dorgi, and a Cocker Spaniel. She had decided to go without pets so none would outlive her. But, as all dog lovers know, living without a dog feels empty. Elizabeth's pets had raised rattan beds to keep them out of drafts and they got clean sheets every day. A family member adopted them, and loves them very much!
Hats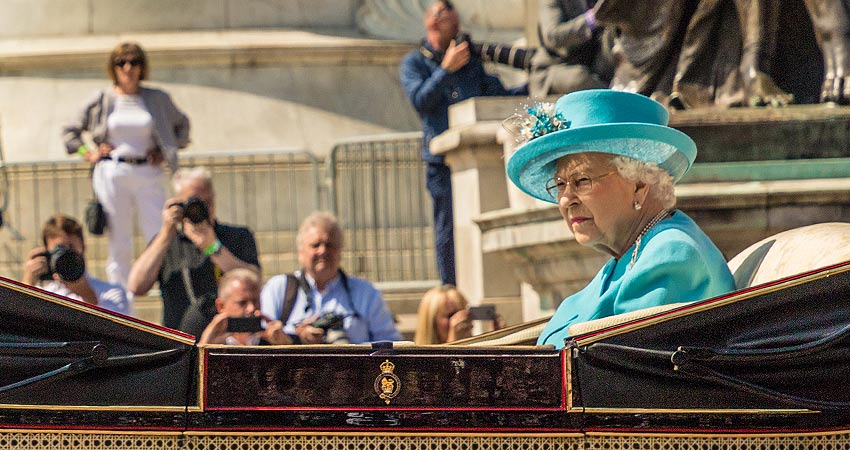 When you see pictures of the Queen, the first thing you noticed were her hats. They were large and in shades that ranged from poppy orange to iridescent blue. Some looked as if they belonged on a birthday cake, and others looked as if they were the entire cake. They all seemed as if they could be worn to a tea party given by the Mad Hatter. What was it with her hats, anyway?
Her hat-style is called a fascinator, and they take the place of a crown. She was not tall, but when you saw the hat coming you knew the Queen was there. And that was exactly the point. She was impossible to miss, and hats made it easy for onlookers to say, "I saw the Queen!" Elizabeth had a flamboyant style and personality. After the hat, you noticed her beaming smile. Shakespeare wrote, in the play King Henry the Fourth, "Uneasy lies the head that wears a crown." Hats were her answer. She wore about 5,000 hats during her reign, with her favorites being worn 20 – 30 times.
Prince Phillip
At the time of Phillip's death, he and Elizabeth had been married for a bit more than 73 years. Their marriage is the longest royal marriage in history, and it was a love match from the start. They met at a school event. The tour guides scheduled for Elizabeth's family came down with the mumps, Phillip led the royals around, and the rest is history. She fell hard for him—she was 13 and he was 18.
She wrote to Phillip, and they began a correspondence which lasted through World War II. During that time, he was a pilot. She kept a framed picture of him on her nightstand, and he carried a photo of the princess in his pocket. Back home, in 1946, Phillip broke all protocol and asked her to marry him without consulting with her father. King George gave his blessing but asked that they wait until she was 21.
In 1947 Elizabeth, on her honeymoon, wrote to her parents about their deep connection, calling Phillip her angel. In 1948 Charles arrived and Anne followed in 1950. Phillip was from Greek and German royalty. He had to renounce his royal status and become a British citizen. He claimed royalty through his mother, Princess Alice of Battenberg. That name was anglicized to become Mountbatten.
As in every long marriage, they had struggles which were maximized by the public nature of their relationship. They stood fast, and she depended upon him as her rock and her solace.
Horses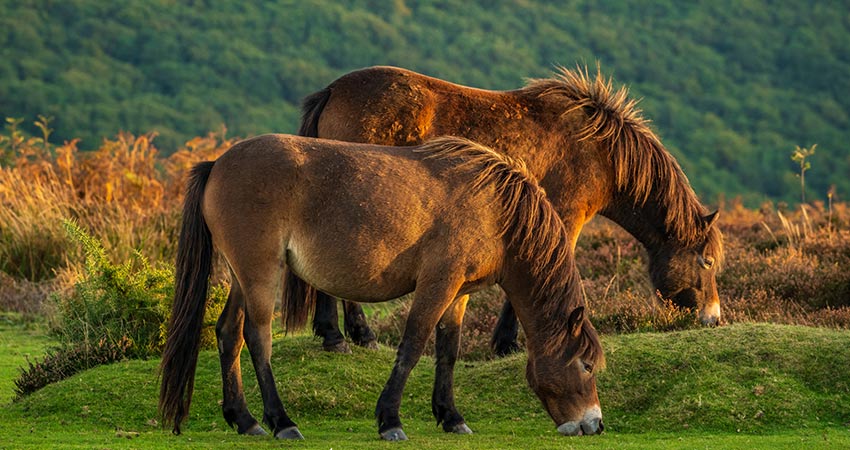 Elizabeth received her first horse, a Shetland pony named Peggy, from her grandfather when she was 4-years-old. After her father died, she inherited his racing and breeding stock. She was an avid fan of thoroughbred racing. She rode many horses throughout her long life, but finally she only rode native ponies and supported Britain's native pony breed. Elizabeth bred Shetland, Fell, and Highland ponies.
Her love of horses was passed to her daughter. Princess Anne was the first Royal to compete in the Olympics. Her granddaughter, Zara, won a silver medal in the 2012 Olympics. Queen Elizabeth preserved the Cleveland Bay, England's oldest breed of indigenous horse, saving it from extinction. Her programs preserved traditional, native blood lines.
Technology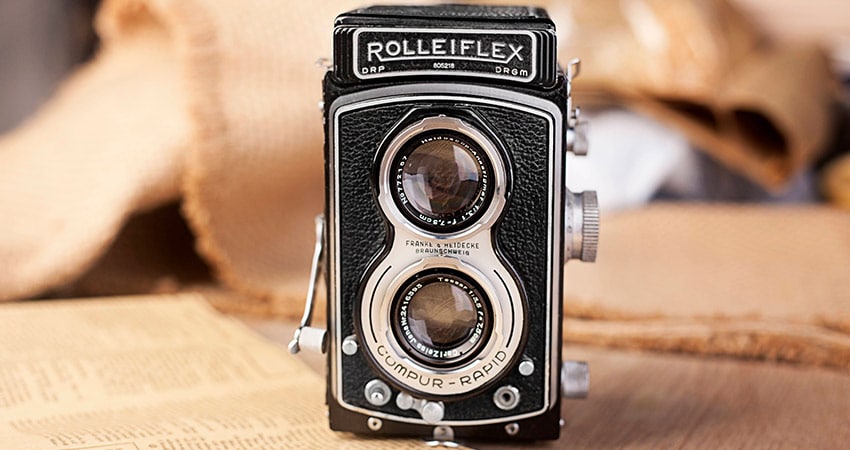 Elizabeth received her first camera when she was a little girl, just before the start of WWII. She was an enthusiastic photographer and also loved film and video. Her Westminster Abbey coronation was televised in 1953 and is credited by many with TV's sudden popularity. Millions of people watched the coronation live on BBC—some went out and bought their first TV to see the event. (The BBC's cameras had not been allowed in Westminster Abbey previous to this.) The media event was a push from Prince Phillip to demystify the monarchy. Elizabeth and Phillip's goal was to take the monarchy into the modern world with an eye to the future. It worked. The global television broadcast was seen by 277 million.
Elizabeth sent her first email in 1976. Dressed in a tangerine outfit, the Queen removed her gloves, and published her image.. She was sentimental about the family photographs she'd taken. When she had a heavy travel schedule, Elizabeth often carried her photo albums with her.
Cars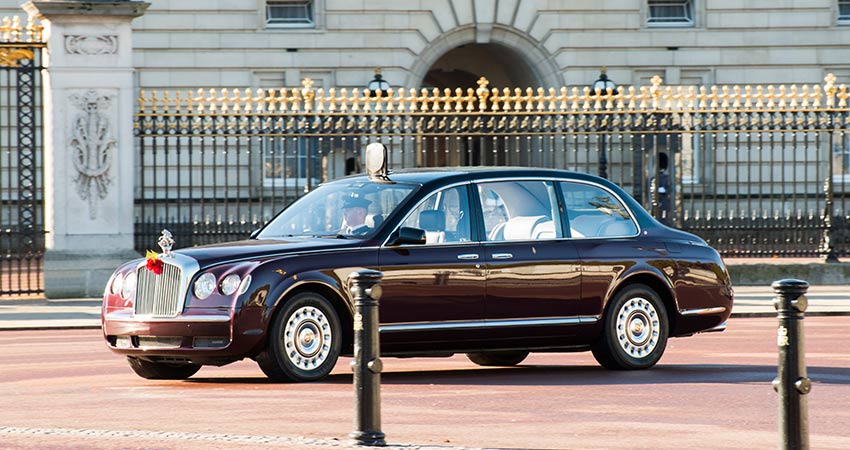 Elizabeth was the only person in the UK who was not required to get a driver's license, and she adored cars. During WWII, she begged her father to let her pitch in with the war effort. When she was an 18-year-old princess, she joined the Women's Auxiliary Territorial Service and became Second Altern Elizabeth Windsor. Elizabeth trained as a mechanic and truck driver in London.
The Queen had a fleet of luxury cars, ranging from her Bentley State Limousines to her customized Range Rover. Land Rovers are considered to be cars of the people, used by farmers and factory workers. She got her first one before she was Queen and owned one her entire life. She and her husband toured countryside villages for six months in a Land Rover. (And she knew how to work on them.) She had an Aston for snazzy outings.
Pigeons
Elizabeth maintained a flock of pigeons, around 200 of them. They were housed at Sandringham. Her father and grandfather loved racing pigeons. The Royal pigeons carried messages in both World War I and II. When the pigeons aren't maneuvering for military action, they prepare for the racing season, running from April through September. The Royal Pigeons wore the queen's cipher around their leg, and they traveled to events in carriers decorated with her Royal Crest.
Balmoral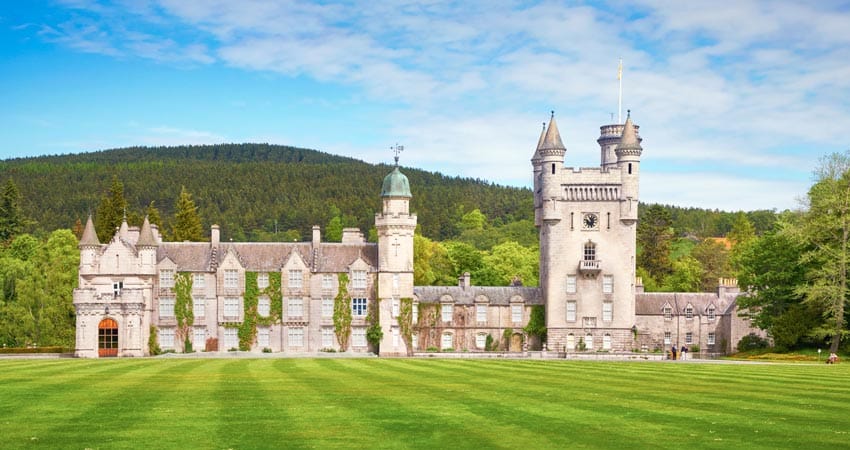 Balmoral Castle, 50 miles west of Aberdeen and within the Cairngorms National Park, is the Royal Family's getaway. It was the place where Elizabeth II could lead a semi-normal life. (One visitor reported being amazed when the Queen marched people into the kitchen, gave them all rubber gloves, and had them help her with the dishes.) The first house at Balmoral was built by William Drummond in 1390. It passed through several families until Queen Victoria and Prince Albert purchased the castle, and nearby estates, in 1852. The Royals have each made their mark on the 50,000 acre estate, designing and creating new additions.
It was in Balmoral that Queen Elizabeth loved the freedom of horseback riding, fixing her own Land Rover when necessary, and holding forth over large meals and festive occasions for family and friends. The estate is large, but the rooms are cozy and decorated for comfort.
The End of an Era
Queen Elizabeth II reigned for 70 years. Whether you're a fan of the monarchy or not, Elizabeth, the woman, was someone to be revered, respected, and admired. Newly married, she became queen long before expected. With the support of her husband, she raised four children and stayed the course throughout unprecedented cultural changes and upheavals.
She lived through the Depression, World War II, the turbulence of the 60's, and the rumors that rocked her family. She saw fifteen Prime Ministers come and go. Elizabeth II remained a rock, cheerful, self-aware, and was the glue that held her family, and often her country, together. She left this earth at Balmoral, the family home in Scotland that held her heart.
Queen Elizabeth II knew every pocket of England, some places better than others. If you'd like to visit the Cairngorms National Park, Windsor Castle, London, or go to Buckingham Palace, you are assured of coming across her tremendous legacy.
If you'd like to walk in the footsteps of royalty, just ask your Destination Expert.