Wherever you stay in England, you will find plenty to do in the country's ten national parks. From the wild terrain of Exmoor to the picturesque Lake District, the national parks of England are the perfect location to try a wide range of outdoor activities, witness spectacular scenery and encounter wildlife.
North
Northumberland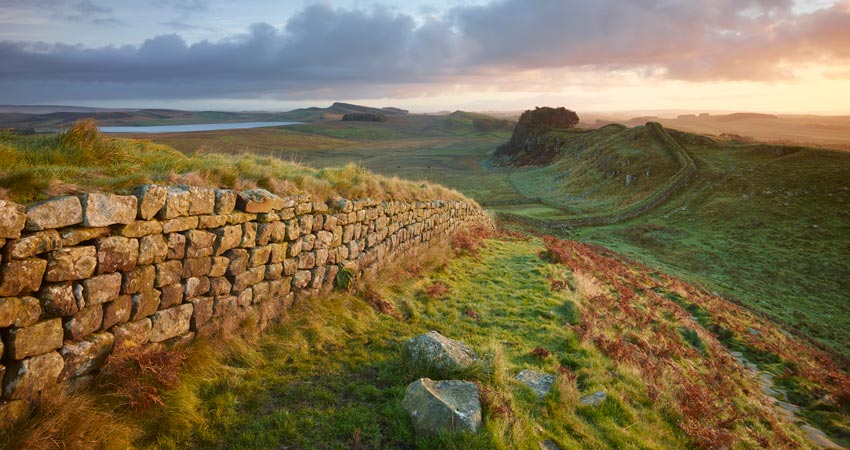 Of the three national parks in Northern England, Northumberland is perhaps the most surprising. The landscape includes wild heather-covered moorland, grassland and a beautiful coastline with wide empty beaches. Explore ancient villages such as Alwinton, and discover Hadrian's Wall, the famous 73-mile boundary built during the Roman Empire. Perfect for walkers, hikers and mountain bikers, Northumberland sees fewer tourists than the better-known parks. The park is home to the Sill, also known as the UK's National Landscape Discovery Centre, where there are budget accommodation, exhibitions and visitor information.
North York Moors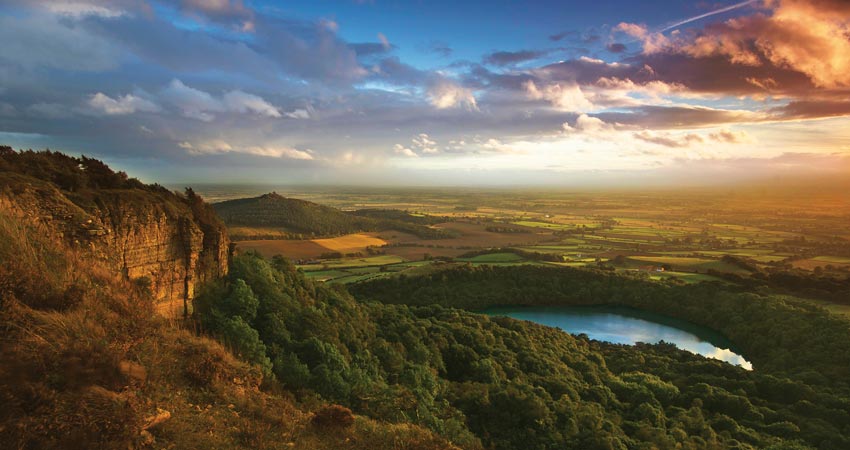 The North York Moors is a place of contrasts. It has a geologically important coastline that is around 200 million years old, as well as a vast expanse of heather moorland. Photogenic Staithes, with its weather-beaten houses, is worth visiting, as is the fishing village Robin Hood's Bay. You'll also find ancient monuments, ruined abbeys and castles, as well as incredible views. The park is at its most stunning when the heather is flowering in late August and early September. There is abundant wildlife on these moors as well as dolphins and minke whales off the coast. It is possible to book a photography tour or wildlife safari in the summer. 
Lake District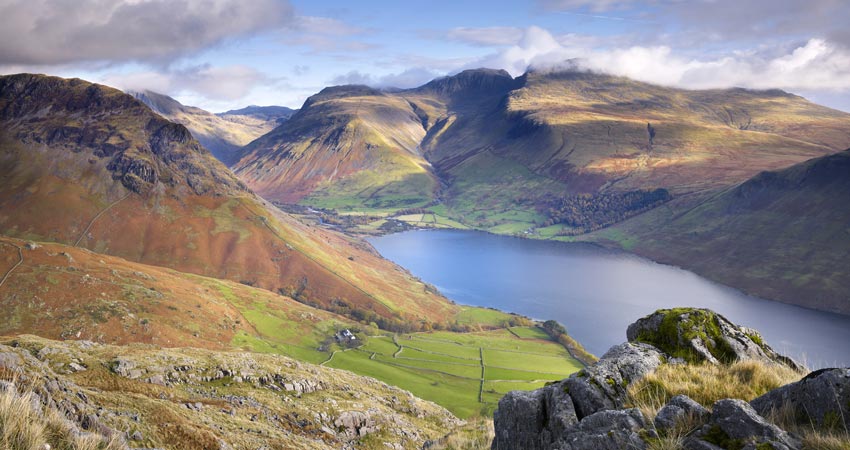 With its clear lakes, green valleys and hills sprinkled with daffodils in the Spring, it is not surprising that the Lake District inspired poet William Wordsworth. You can visit his home, Dove Cottage, walk the 68-mile Cumbria Way, mountain bike in Whinlatter Forest, or try watersports on one of the 19 lakes. When you're done, there are a plethora of pubs and cosy farm stays to retire to. It's the busiest national park in England, but it's still possible to find a quiet space during a walk up Scafell Pike, or during a kayak trip on Coniston or Ullswater.
Central
Yorkshire Dales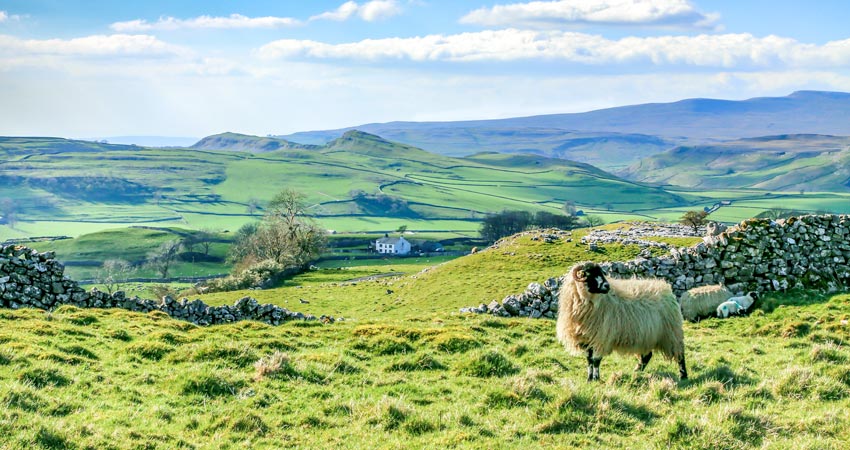 A typical day in the Yorkshire Dales involves a leisurely walk followed by a pint in a village pub. Rolling hills, valleys, tiny villages and miles of dry stone walls combine to create a picture of idyllic English rural life. The terrain is excellent for walkers, with 900 miles of footpaths, and is also popular with hikers wanting to complete the challenge of climbing the three peaks of Pen-y-ghent, Ingleborough and Whernside. With 2500 limestone caves, many of them spectacular, the Dales is known as one of the best UK destinations for caving and potholing. To get a unique perspective on the park try taking a caving class for beginners.
Peak District
The Peak District was Britain's first national park. Consisting of moorland, farmland, and with many limestone gorges, it has excellent terrain for walkers, cyclists and climbers. The towns of Castleton, Bakewell, and Edale, (where the Pennine Way begins), are all worth visiting. At Stanage Edge, there is some of the best rock climbing in Europe, and at Speedwell Cavern you will find Britain's deepest cave. Walk the Hathersage Trail to see the landscape that inspired Charlotte Bronte's Jane Eyre. For eating and sleeping, there are many gastro pubs brewing their own beer, serving excellent food and offering a chic yet cosy bed for the night.
East
Broads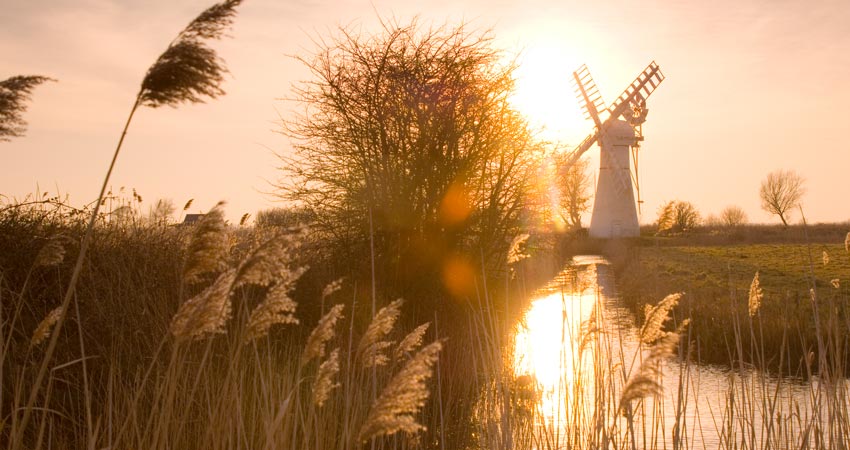 Spanning Norfolk and Suffolk, the Broads is made up of 125 miles of waterways, bounded by lakes, fens and marshes. Of all holidays you can take in England's national parks, a break on the Norfolk Broads is probably the most peaceful and relaxing option. The area is a habitat for rare birdlife and Britain's largest and rarest butterfly, the Swallowtail. The most fun way to explore the Broads is on the water, whether by boat, kayak, canoe (or even stand-up paddleboard). It's heaven for anglers, birdwatchers and anyone who enjoys messing about in boats.
South
South Downs National Park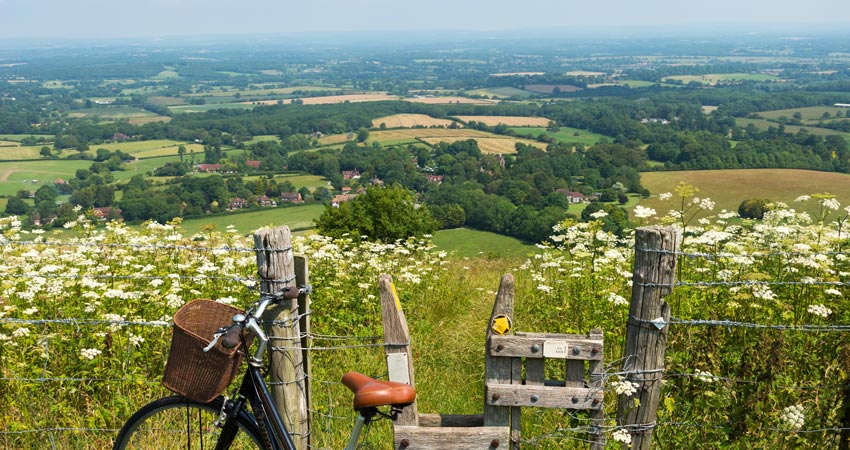 Spanning Hampshire and East Sussex the landscape of the South Downs National Park is what many would call typically English. The chalk downlands and woods inspired artists such as JMW Turner, and the sparkling clean River Itchen was the inspiration for Charles Kingsley's The Water Babies. Easily accessible from London, the Downs are ideal for walking, horse riding and mountain biking, with miles of footpaths and bridleways including the 99-mile South Downs Way. There is plenty of accommodation including glamping, bed and breakfasts and period hotels.
New Forest
A royal hunting park in the 11th century, the New Forest is said to have the most ancient trees in Western Europe – including 800-year-old oaks and 1000-year-old yews. Today, the landscape is mostly heathland, where ponies, deer and cattle graze. Horse riding is one of the most popular ways to explore the New Forest, and there are at least ten different stables offering riding lessons and forest rides. The coastline here played an essential role in Britain's shipbuilding past, and you can learn more in the historic village of Buckler's Hard.
South West
Exmoor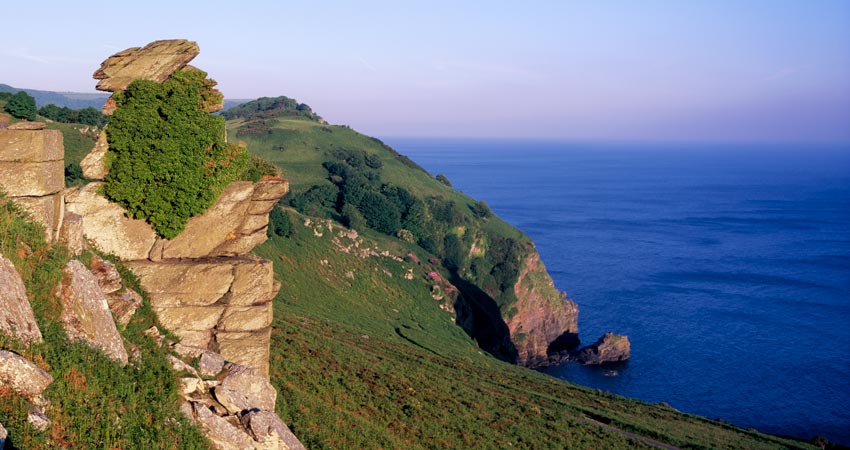 Ancient Exmoor is one of the most remote places in England. The prehistoric landscape, shaped by the ancient practice of swaling and grazing is populated by Exmoor ponies and deer. Surprisingly there is 37 miles of coastline in Exmoor, as well as the highest sea cliffs in England. The landscape also features rare coastal woods which are of scientific interest. Walk the coastal path, hike, horse ride or bird watch, or wait until nightfall to see some of the best dark skies in Europe.
Dartmoor
Dramatic and mysterious, Dartmoor is home to rare wildlife including red grouse and roe deer. The moors are ideal for walking and horse riding, the granite tors are perfect for climbing and bouldering, and the River Dart is excellent for salmon and trout fishing. If you are seeking less active pursuits, there are many interesting archaeological sites to explore, including medieval villages and Bronze Age settlements.
If you are an adventurer, avid hiker, or just a nature enthusiast, put one of England's National Parks on your itinerary. They range from wild country to soft hills, and there is one that is bound to suit you perfectly.
It's easy to add a National Park to your England vacation. Just tell your Destination Expert that you're a nature lover!