Travel through the USA's southeast, and you are bound to fall into the pleasure of deep forests, flowering vines, marshes, tulip trees and magnolias. After a day of exploring the area's charm and grace, slip into one of the South's signature drinks. It is, after all, warm outside. Every state has a beverage that the over-21 locals consider their own. Go ahead . . . Indulge.
Alabama
Get your whiskey on the rocks, but be particular.  In 2004, the state declared Clyde May's family recipe as "Alabama's Official State Spirit." The Alabama Department of Archives and History explained why this designation was made. "Clyde May's whiskey is produced using pure, Alabama water, and we believe it embodies family pride, independence, entrepreneurial drive, innovation, and respect for the state tradition and craftmanship." The very fact that a department of the state issued such a stamp of approval is a joy.
Georgia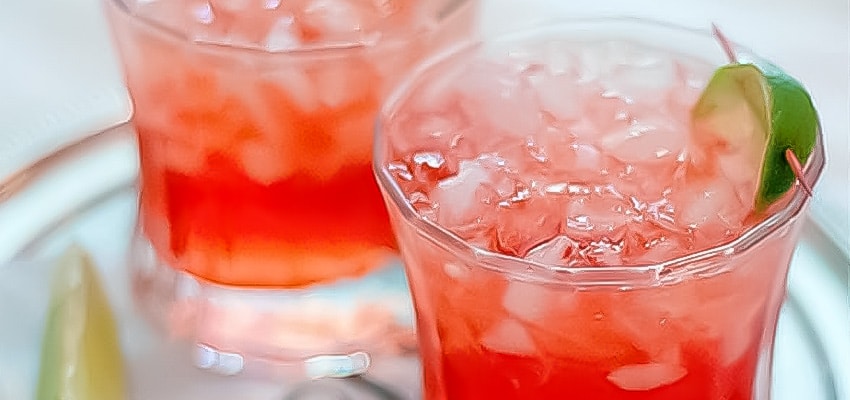 The Scarlett O'Hara signature cocktail, named for the Fiddle-dee-dee Belle in Gone With the Wind, celebrates all things that are Georgian. Southern Comfort is not everyone's cup of tea, and this drink may not be the one ordered most often from any menu, but that's beside the point. The legendary American Civil War movie hit the screens in 1936, and it was a smash.  The Scarlett O'Hara cocktail was created that same year, and its popularity went through the roof. Mixed from Southern Comfort, cranberry juice, with a spritz of lime juice, it's worth giving it a go on any trip to Savannah.
Florida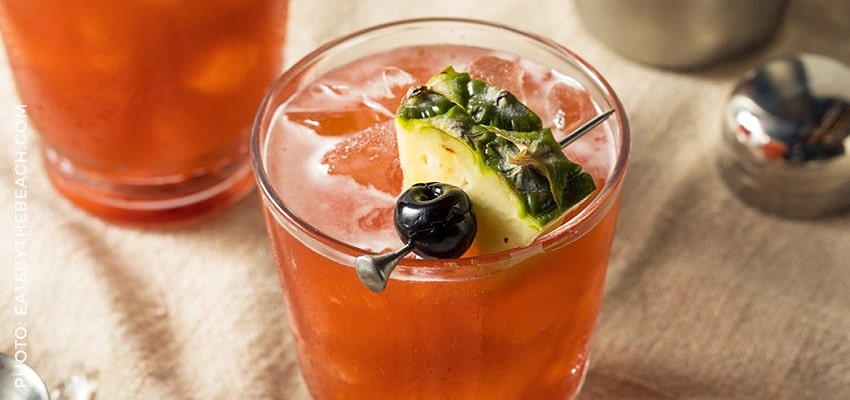 The Rum Runner cocktail is Florida's own. A bartender, working at the Holiday Isle Tiki Bar in Islamorada, was faced with too many partially-filled bottles. Voila! The Rum Runner was born.  It's a mix of pineapple juice, orange juice, blackberry liqueur, banana liqueur, light rum, dark rum, and grenadine! A shot of Bacardi 151 is floated on top. Locals are still perfecting the recipe, but it sounds as if a person may already be three sheets to the wind to brave it!
Kentucky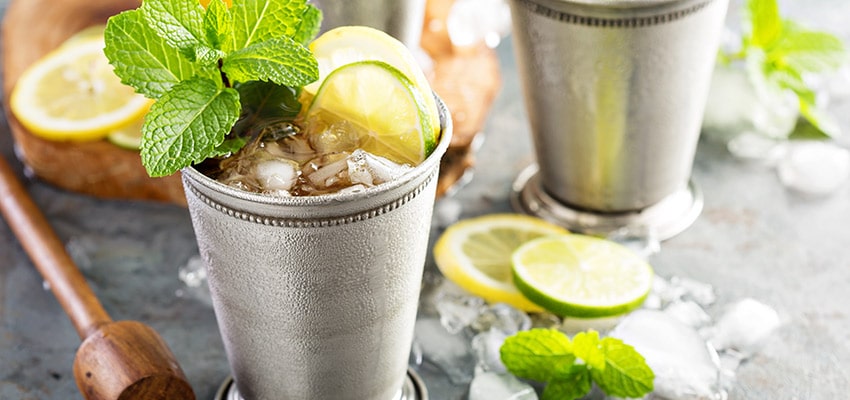 If this were a game show question, you'd get it in an instant—Kentucky's signature cocktail is the Mint Julep. As a matter of fact, over 120,000 Mint Juleps are served at the Churchill Downs Racetrack during two days at the Kentucky Derby alone. It's a combination of bourbon, sugar, water, shaved ice, and fresh mint.  (Never bruise the mint.) This cocktail and the South are a legendary pair. 
Louisiana
Louisiana, with its rich history, proclivity to party, and diverse population, has two signature cocktails. The Sazerac is thought by many to be the world's first cocktail—we first hear about it in 1838. It is New Orleans' signature drink.  Watch the barkeep pour Sazerac de Forge et Fils cognac in an exceptional glass, then mix in rye, absinthe, bitters, and sugar. Savor it slowly.  The Hurricane is a more recent Louisiana cocktail, and it belongs to the entire state. It's simply rum, passion fruit, and lemon juice. It's the ideal drink for a hurricane party.
Mississippi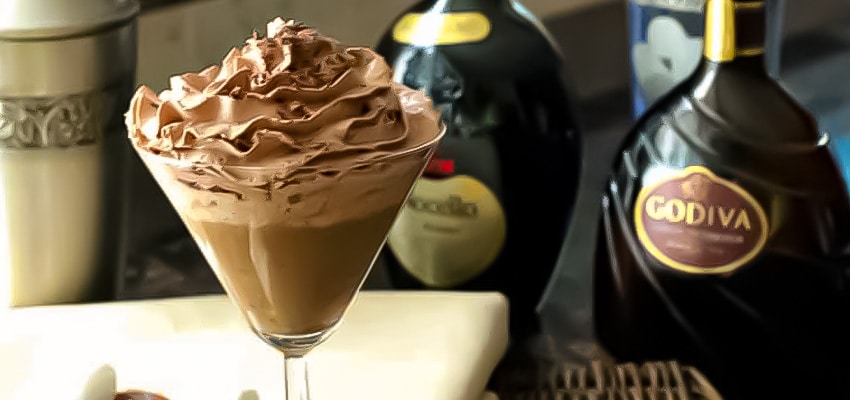 Travel along the Mighty Mississippi River, and as you head south, you'll notice the banks are muddy. One of the finest desserts in this part of the world is a Mississippi Mud Pie.  And, the signature beverage is the decadent Mississippi Mud Cocktail.  It's a combination of Tennessee sour mash whiskey, coffee liqueur, and chocolate ice cream tossed into a blender. Sprinkle chocolate shavings on top, and it makes one very beautiful-looking drink.
North Carolina
The Cherry Bounce is North Carolina's signature drink, and for good reason. According to local folklore, it only took a few generous drinks among friends, just outside Raleigh, to declare that city the State Capital. A Cherry Bounce is a combination of cherry vodka, cranberry juice, and lime juice.  (Shaken, not stirred.) When served, it's topped with club soda.  Enjoy North Carolina's capital!
South Carolina
It's hard to find plain, black tea in the Southeast. Sweet tea is everywhere, and it's been that way for decades.  The signature cocktail is, naturally, Sweet Tea Vodka. Firefly Spirits on the state's Wadmalaw Island had a stroke of genius and invented sweet tea vodka. The distillery suggests that lemonade or water be mixed for a true experience of southern charm. Firefly is just 30 minutes from Charleston.  Consider heading out to the island for a sample from the source.
Tennessee
There are plenty of distilleries in Tennessee, but the best known is Jack Daniels. Born in Lynchburg, Tennessee, Jack Daniel was the youngest of ten children.  He was raised in the Baptist church and while still very young, he worked for a grocer/distiller/preacher named Dan Call.  Jack learned distilling from Call and a slave named Nearest Green.
The water is often from underground streams and it's naturally filtered through limestone. It is sweet and pure. Tennessee whiskey must be charcoal-filtered before aging—the charcoal is from sugar maples. The classic signature drink for Tennessee is Jack and Coke.  Just grab a glass, fill it with ice, Jack Daniel's Old No. 7, and some Classic Coke.
Virginia
Virginia's signature cocktail, the Appalachian Manhattan, is a traditional Manhattan with a local twist. The whiskey used must come from Virginia's own Boar Creek Distillery. Boar Creek is unique in that they use eight ingredients in their whiskeys as opposed to four or five. They build the stills themselves to ensure that their brew captures the complex flavors they want. Then, they age their whiskey in locally cut and milled red oak. An Appalachian Manhattan is made using whiskey from Boar Creek, mixed with vermouth, a few dashes of bitters, and garnished with orange peel and cherries.
A state's signature drink may have first been served at a local dive or a high-end restaurant. Perhaps it was dreamed up by a few friends getting silly and sampling combinations from their cabinets. It's often the drink that locals love most, the drink that says "home" to them. If you don't drink, or you're under 21, no problem. Order the virgin version of a cocktail.
When you vacation in the United States, put tasting a signature drink on your bucket list. And you may want to let your Destination Expert know you're interested in taking a distillery tour! Then? Kick back and enjoy.