Market towns in England are some of the best places to visit in the U.K., providing rich history, culinary delights, and cultural charm. Often built under the protective shadow of a medieval castle or placed by a busy road or river, these bustling markets originally offered a central location for local farmers and tradespeople to sell their wares on specific days. The king or queen bestowed market rights to settlements, and the coveted status could bring tremendous wealth and growth to a town, helping it fund the construction of beautiful halls, inns, shops, churches, homes, and market squares.
Europe is known for its historic, picturesque market towns, but England has some of the best. Here are five English market towns that are particularly fine examples:
Ludlow, Shropshire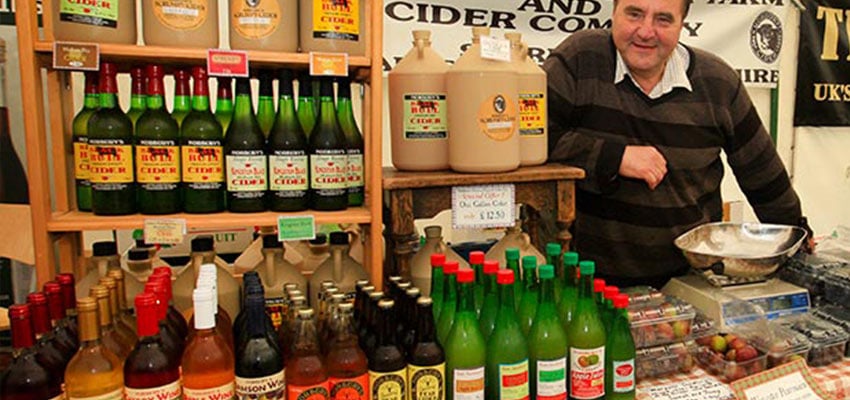 Nestled between the River Teme and the River Corve, Ludlow, Shropshire, is a thriving market town that dates back to at least 1086. Head to Castle Square to sample fresh local produce and peruse a diverse array of shops, restaurants and cafes. Meanwhile, architecture enthusiasts will love wandering Broad Street, with its plethora of Georgian-era homes. Check out Readers House and Feathers Hotel for two of the finest examples of black and white timber buildings remaining in England. Other must-sees include the Church of St. Lawrence and a Norman-era castle, which was visited by King Henry VIII and Catherine of Aragon.
Lewes, West Sussex
Lewes, West Sussex, developed at the foot of a Norman castle built to protect the nearby South Downs hillside. It later became a favorite haunt of radical U.S. Founding Father Thomas Paine and the site of England's most raucous annual Bonfire Night celebration. Cliffe High Street is lined with an eclectic collection of independent shops and pubs, but sturdy walking shoes and a strong constitution are required, as the old streets of Lewes are extremely steep and narrow. For beer lovers, Harveys Brewery is a must, but there is often a long waiting list for admission. As for the castle, the Barbican and the Keep are all that remain, but history and architecture enthusiasts will find them well worth exploring. Other notable points of interest include the 15th-century Anne of Cleves House, the John Harvey Tavern and the Lewes Memorial for the Marian Martyrs, who were burned at the stake between 1555 and 1557 for refusing to renounce their Protestant faith.
Abingdon-on-Thames, Oxfordshire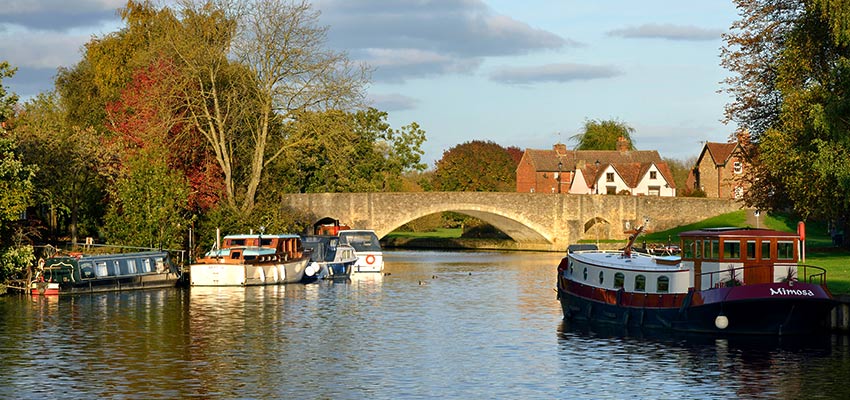 No list of the best places to visit in the U.K. would be complete without Abingdon-on-Thames, Oxfordshire, which is one of the oldest market towns in England, dating back to 675. As its name suggests, Abingdon sits on the famous River Thames, and it boasts over 200 historic listed buildings. The town's charming market square is watched over by the gorgeous County Hall, and its quaint, shop-lined streets offer patrons a diverse mixture of independent shops, pubs and restaurants. Visitors will want to explore Abingdon County Hall Museum for a fascinating look at the town's multi-millennia history, and those lucky enough drop by during a major royal event won't want to miss Abingdon's unique bun-throwing celebration.
Dorchester, Dorset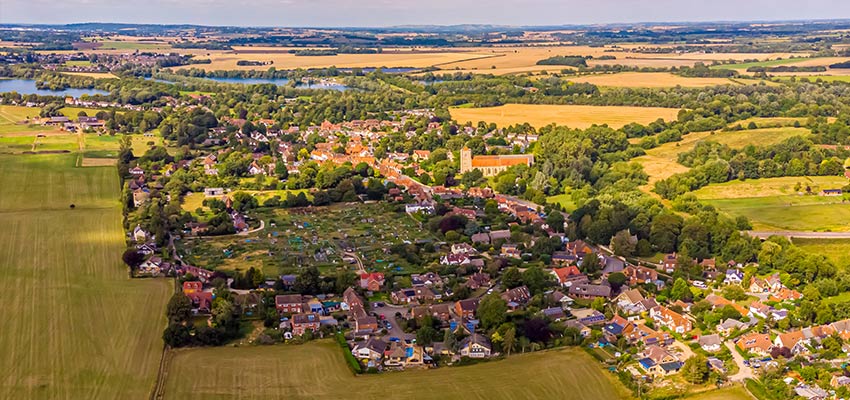 Sitting on the banks of the River Frome, Dorchester is the county town of Dorset, birthplace of novelist Thomas Hardy and home to a treasure trove of Roman artifacts. Head to the historic Corn Exchange building in the center of town to gain access to "the Walks," which lead visitors through various town sites, including the old town gallows and the ruins of an ancient Roman wall. Other top attractions include the lovely market square, Roman amphitheater Maumbury Rings, Maiden Castle and Thomas Hardy's childhood home.
Faversham, Kent

Sitting halfway between London and Canterbury, Faversham in Kent has one of the oldest royal charters in England, with a date of May 20, 1260. It is also mentioned in the famous Domesday survey, completed at the behest of William the Conqueror in 1086. 900-year-old Market Place anchors Faversham's picturesque town center, which is accented with gorgeous Tudor and Georgian architecture. Famous visitors to the town over the centuries include Queen Elizabeth I, James II, John Wesley, and Shakespeare.
Modern visitors will love the impressive range of shops and eateries, dotting the medieval streets, and the stunning collection of 500 historic listed buildings and houses. Notable attractions include the town's museum, the Fleur de Lis Heritage Centre, and Shepherd Neame Brewery, which is the oldest brewery in the U.K. Finally, fans of architecture and the macabre will enjoy the Arden House, a beautiful medieval home that was the site of an infamous crime in 1551.
When you spend part of your England vacation in market towns, you immerse yourself in historic England, and the England you've seen in films and read about in books. These towns are like no others in the world, and each is absolutely unique.
Every vacation to England can include time in a market town. Ask your Destination Expert to include at least one in your itinerary!