Northern Ireland is luscious, photogenic, and a hidden gem. Below are authentic travel tips that will make discovering Northern Ireland a dream come true.
Money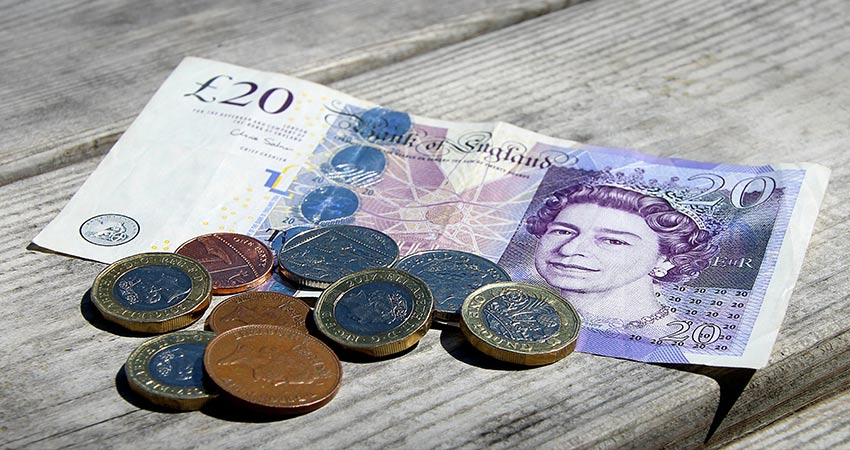 Northern Ireland is part of the UK, and their currency is the Pound Sterling, £. (If you're also traveling to the Republic of Ireland, you'll use Euros, €, there.) Several weeks before you leave, it's handy to stop into your home bank and order some Pounds Sterling to have on hand when you touch down. If you don't have time, there are plenty of places in the airport to change your US Dollars to Pounds—the charge is simply a bit higher than what your bank will charge you.  If you travel from Northern Ireland to England, change your notes to Bank of England at any Bank of Ireland before heading there.
ATM's
In cities and larger towns, there are ATM (cash) machines where you can get Pounds. These are called by the terms "cashpoint," "cash machine," "hole in the wall," and "bankomat." (ATM's that aren't operated by financial institutions are also known as "white-label" ATMs.) You'll find cash machines inside banks, grocery stores, hotels, and gas stations. In small towns, they are often in post offices, too. Before you leave home, give your credit card or debit companies a call and let them know you'll be traveling in Northern Ireland. And remember your PIN numbers—a must.
Credit Cards
MasterCard and Visa credit cards are accepted just about everywhere. American Express cards, prepaid cards, and traveler's checks are less common.
VAT Tax Refund
International visitors to the UK, including Northern Ireland, can reclaim the VAT (Value Added Tax) on all goods and services purchased but not consumed, in the UK. Currently, it is 20%. The VAT tax is included in the price tag of an item that you purchase. You are entitled to a refund on the VAT you paid during your travels.
Most stores display a "tax-free shopping" sign in their window. When you make a purchase, ask them for a tax-free voucher. When you go to your departure airport, head to a VAT window—there are many—and give them your vouchers. A customs official will validate your vouchers for a refund.
Electricity
Northern Ireland uses the same adapter plugs as England—the power sockets are type G, fitting three-pronged, rectangular pins. Their voltage is twice that of the US. Simply purchase an adapter for your plug before leaving. They are inexpensive, small, and easy to buy online or in many stores. If you forget, you can purchase one in Northern Ireland, but it's much easier to get it in advance!
Chauffeured Driving
Many people like to have a chauffeured driver for their trip. It is reasonably priced, great for several people traveling together, there's room for your luggage, and you get to relax and simply enjoy your vacation. And a local driver can share off-the-beaten-path possibilities with you. Ask your Authentic Destination Expert about this option.
Driving Northern Ireland Yourself
All drivers must carry their car rental insurance documents and driver's license. Road signs are in English and in Irish, and distances are shown in miles and kilometers (km). Drive on the left. When you approach a roundabout, yield to traffic coming from the right. (As in the States, pull over for emergency vehicles.) Drivers must pass on the outside, or right-hand, lane. If you wear glasses or contacts to drive, you must carry at least one pair of spare corrective lens's with you.
Seatbelts must be worn at all times. Children 12 and under must have the proper restraint for their age and size.
Do not use your cell phone while driving unless you have a hands-free device. The legal BAC limit is .08%, and fines are stiff if your Blood Alcohol Limits exceeds that number.
Driving Distances
The speed limits in Northern Ireland are posted in mph, and they are the absolute maximum you should drive for any particular road. Pay close attention to the weather and road conditions to determine your safe rate of speed. Commonly, in built-up areas, the speed limit is up to 30 mph. Outside built-up areas, it's 60 mph. For motorways the speed is up to 70 mph. Today, 20 mph is becoming common in crowded areas. Relax and take in the views.  They are spellbinding.
Dublin to Belfast: 106 miles,

2 hours

Belfast to Derry:

72 miles, 1

.5 hours

Derry to Dublin:

147 miles, 3.25

 hours

Derry to the Giant's Causeway (Portrush):

36 miles, 55 minutes

Giant's Causeway (Portrush) to Dublin: 164 miles, 3

hours

Belfast to Galway:

229 miles, 3

.5 hours

Belfast to Enniskillen: 82 miles, 1.5 hours
GPS
We strongly suggest use of a GPS. Tell your Authentic Travel Expert you want one when setting up your car rental. If you forget to do that, ask for one at the rental agency desk at the airport. But, best to plan in advance.
Road Signs
Road signs are in English and in Irish.
Marketplaces
Northern Ireland is a dream for those who love browsing marketplaces. Belfast's St. George's Market is an icon, one of the city's oldest markets, with all you can imagine under one roof. Ards Artisans has organic veggies, preserves, fresh baked goods, upcycled goods, honey, crafts, textiles, jewelry and ceramics. You'll find it in Newtownards, just 11 miles from Belfast.
The Bangor Market, in Bangor, is one of the largest open-air markets in Northern Ireland. The North Down Craft Collective is just 4 miles from Belfast and has inspired crafts and foods with affordable handmade goods.
Roll out the Fun!
Todd's Leap Activity Centre in County Tyrone is perfect for all ages. It includes Granda Ben's Ethical Zoo Trail where you can dig for fossils, go to the Dino park, or trek forest trails for a zoo hike. The Activity Centre in Todd's Leap also has archery, a climbing wall, and a giant swing. There are high and extreme ziplines, paintballing, rope walks, and clay pigeon shooting, and archery. The Forest Flyover Zipline at Colin Glen, just 6 miles from Belfast, offers Skytrek by starlight, River Adventure Packages, Nature Heritage Walks, and a Trakman Driving Range.
For watersport enthusiasts, consider the Crannagh Activity Centre on the north coast. Activities include waterskiing, wakeboarding, stand-up paddleboarding, kayaking and canoeing. Far and Wild in Londonderry is the place for wild salmon kayaking, moonlight kayaking, and kayaking the Giant's Causeway. To discover the peaceful heart of Fermanagh, rent a boat and explore the lakes from Castle Archdale Boat Hire.
Tipping
Gone are the days when no service workers in Europe expected, or wanted, a tip. And it is only common courtesy to tip someone who gave you excellent service and friendly conversation. Here is a general guide, but as in the States, go up or down, depending on the service you received.
Waiters: 10% – 15%
Hotel Porter: 1 Pound/bag
Housekeeping: 1 Pound/day
Concierge: 1 – 3 Pounds
Taxi Driver: Round up to the nearest Pound
Public Holidays in 2022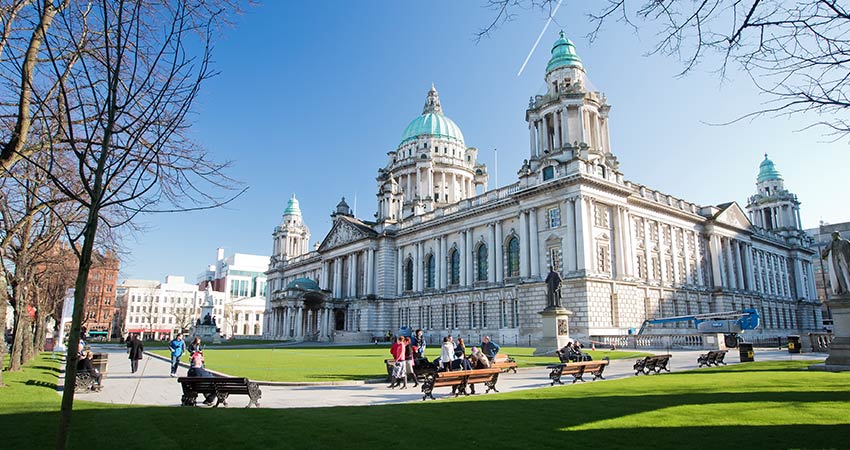 Public Holidays: Schools, post offices, and banks close. Many shops and attractions have limited hours or close. The following dates of public holidays are for the year 2022:
Saint Patrick's Day: Thursday, March 17
Good Friday: Friday, April 15
Easter Monday: Monday, April 18
Early May Bank Holiday: Monday, May 2
Spring Bank Holiday: Thursday, June 2
Platinum Jubilee Bank Holiday: Friday, June 3
The Twelfth: Tuesday, July 12
Summer Bank Holiday: Monday, August 29
Boxing Day: Monday, Dec. 26
Christmas Day: Tuesday, Dec. 27
Hours For Shops & Banks
Large shops are generally open from 1 pm – 6pm on Sundays. Most stores hours run from 9 am – 6 pm, Monday – Saturday the rest of the week. In small towns these hours may be reduced or increased, depending upon the owner's personal schedule.
Banks are generally open Monday – Friday, 10:00 am – 12:30 pm and 1:30 – 4:00 pm. Post Office hours are from 9 am – 5:30 pm, with some closing for lunch.
Smoking, Drugs, & Alcohol
Smoking is banned in pubs, restaurants, shopping malls, and all public places. You may smoke outdoors where it is posted as permitted. The possession of illegal drugs is prohibited and could result in a prison sentence. The legal limit for Blood Alcohol Content is .08% and is strictly enforced.
Time Zone
Northern Ireland uses Irish Standard Time (one hour in advance of Greenwich) in the summer and Greenwich Mean Time in winter months.
Visiting Churches, Cathedrals, and Sacred Sites
When you visit a church, cathedral, or ancient site, remember that you are on sacred ground and show respect in both manner and dress.
What to Pack
Pack to wear clothes in layers. Bring warm socks and good walking shoes, remembering that due to the damp air, many things rinsed in a sink will not be dry by morning. Bring a lightweight poncho. Northern Ireland is a casual country. In castles, Belfast hotels, and better restaurants the dress is casual-chic.
Pack your electrical adapter, a copy of your passport and credit or debit cards. (Best to only bring two or three of these.) Make copies of your health insurance. Keep your meds, important copies of docs, and some cash in one small, convenient bag.
Cell Phones & Wi-Fi
Free hotspots are available in main towns and cities. Your lodgings have Wi-Fi, although, as with anywhere, small towns have spotty coverage. Before leaving, contact your cell phone carrier. Most will charge you a relatively small fee, usually $10/day, for making calls back to the US and within Northern Ireland on your cell phone. This is very handy!
Emergency Phone Number
Dial 112
Health
Drugs and medicines are sold at pharmacies, generally known as "Chemists." You will spot them on the street by their green cross on a white background or a black wooden rod with a snake coiling around it. You can get most supplies for minor medical ailments at even the smallest chemist shop. If you need medical attention, ask the hotel owner or concierge to get in touch with a General Practitioner for you.
ID
You will need your US driver's license at the car rental desk in the airport. You will need your Driver's License and/or Passport if you drive into Northern Ireland.
Ferries
Northern Ireland has regular, highspeed ferries to Scotland, the Isle of Man, and England. If you're interested in taking a ferry, ask your Authentic Travel Expert to plan one in your itinerary.
Hair Dryers
Hairdryers are generally supplied in our accommodations.
Wash Cloths
Wash cloths are an American invention, and you will rarely see them in Northern Ireland. If this is something you absolutely must have, pack your own.