Called Aotearoa, "land of the long, white cloud," by the Māori, New Zealand has it all. On the North Island, explore subtropical kauri forests, burbling geysers, or magnificent volcanoes. The South Island is home to hidden fjords, icy lakes, and glaciers.
Beaches grace both islands—you may see penguins on parade. Pasturelands are home to sheep, luscious orchards, and vineyards that create world-renowned wines. Cities are filled with joyous surprises. Below are authentic travel tips that will make discovering New Zealand a pure pleasure.
Money: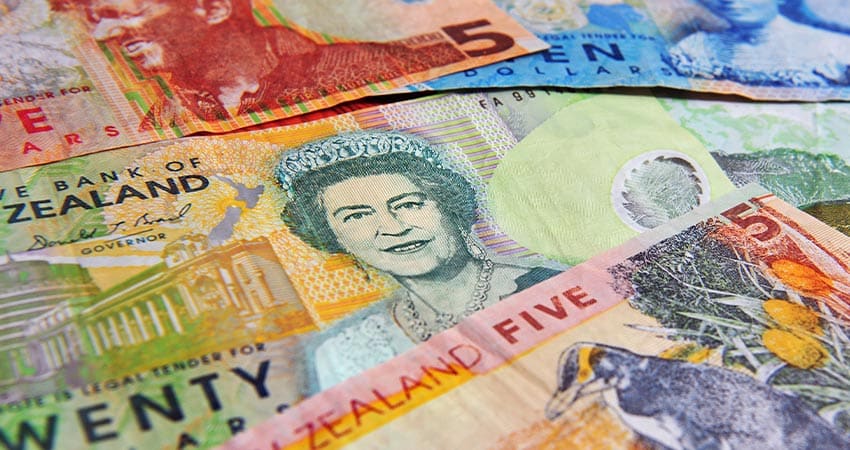 The currency in New Zealand is the New Zealand Dollar (NZD), which breaks down to 100 cents(c). Within New Zealand, it is almost always abbreviated with "NZ$." There are five coins and five bills. The coins include 10c, 20c, 50c, $1, and $2. Bills include the $5, $10, $20, $50, and $100. You'll want to keep small bills on hand—it's not always easy to break a $50 or $100 bill, particularly in rural areas. Several weeks before you leave, it's handy to stop into your bank and order some NZD to have on hand when you touch down. If you don't have time, there are places in the airport to change your US Dollars to NZD—the charge is simply a bit higher than what your bank will charge you. Cash is necessary in rural areas or for small purchases.
ATM's:
ATM machines can be found in most banks as well as tourist and shopping areas. Before you leave home, give your credit card or debit companies a call and let them know you'll be traveling in New Zealand. And remember your PIN numbers—a must.
Credit Cards:
All well-known international credit cards and debit cards are generally accepted in New Zealand. Visa and Mastercard are the most widely used. American Express cards are often accepted in large retail outlets, but smaller shops, cafes, and newsstands may only accept cash. Ask before you buy! Tip: Carry the phone number of your credit card company with you, in case it gets lost. As is true everywhere, when you get into very rural areas cash is king, and ATM machines may be few and far between.
VAT Tax:
New Zealand has a GST (Goods and Services Tax) of 15% that is levied on almost every purchase. This is included in the price that you see.
Electricity:
In New Zealand, the power plugs and sockets are type I. This is a flat three-pin adapter. The standard voltage is 220/240 volts, and the standard frequency is 50 Hz. Simply purchase a New Zealand power/plug adapter for your own plug-in devices before leaving. They are easy to find in stores or online (look under New Zealand electric adapter), inexpensive, and small. You will also need a voltage converter, also available online at a reasonable price.
Driving:
Drivers must carry their driver's license and insurance documents. New Zealanders drive on the left side of the road. When you approach a roundabout, yield to traffic coming from the right. (As in the States, pull over for emergency vehicles.) Drivers must pass on the outside, or right-hand, lane. Speed limits and distances are posted in kilometers—1 kilometer is equal to 2/3 of one mile. The road networks differ in type and services, but they are generally winding and scenic. Seatbelts must be worn at all times. Children 7 and under must have the proper restraint, a booster seat, for their age and size. Do not use your cell phone while driving unless you have a hands-free device. Texting and talking on the phone, without a hands-free device, is illegal.
The legal Blood Alcohol limit is .05%, but even one beer can put you over the limit.
Speed Limits:
Speed limits are clearly posted. On motorways or state highways, the limit is 100 km/h (60 mph). On secondary roads, the speed limit is also 100 km/h (60 mph). In urban areas, the speed limit is 50 km/h (30 mph.) In school zones, the speed limit is 40 km/h (25 mph).
Take your time and enjoy the astonishing scenery!
Driving Times:
Below are listed examples of common driving times. We suggest that you keep your driving distance down. You're on vacation. Relax.
North Island
Auckland to Pahia: 3 hours
Auckland to Cape Reinga: 5.5 hours
Auckland to Rotorua: 3 hours
Auckland to New Plymouth: 4.5 hours
Auckland to Wellington: 8 hours
Rotorua to Napier: 3 hours
Rotorua to Wellington: 6 hours
Wellington to Picton (car ferry: 3.5 hours
South Island
Christchurch to Picton: 4.5 hours
Christchurch to Queenstown: 6 hours
Christchurch to Dunedin: 4.5 hours
Christchurch to Greymouth: 3.5 hours
Queenstown to Greymouth: 7 hours
Picton to Greymouth: 4.5 hours
GPS:
We strongly suggest use of a GPS. Tell your Authentic Travel Expert you want one when setting up your car rental. If you forget to do that, ask for one at the rental agency desk at the airport. But, far better to plan in advance.
Tipping:
Tipping is not expected in New Zealand but leave a tip as a thank you for genuinely terrific service. In restaurants, leave 10% for good service. For tours and taxis, give the amount you feel is appropriate for service—the locals rarely tip, but it is becoming more common large cities.
Public Holidays:
There are various Anniversary Days throughout NZ. These commemorate the first landing of Europeans in New Zealand. Jan 1-2 New Year's; Late January, Anniversary Day in Wellington, Auckland, Northland; Early February, Anniversary Day in Buller and Nelson; February 6, Waitangi Day; Early March, Anniversary Day in Taranaki; Late March, Anniversary Day, Otago; Mar/April, Good Friday and Easter Monday; Late April, Anniversary Day, Southland; April 25, ANZAC Day; June 3, Queen's birthday; June/July, Matariki (Māori New Year); Late September, Anniversary Day in Canterbury South; Late October, Anniversary Day in Hawke's Bay; October 28, Labor Day; Early November, Anniversary Day in Marlborough; Mid-November, Anniversary Day in Canterbury; Early Dec.,  Anniversary Day in Chatham Islands and Westland; December 25 – December 26, Christmas and Boxing Day.
Hours For Shops & Banks:
Hours for shops are generally Monday – Friday, 9:00 am – 5:00 pm. Saturday hours are usually 9:00 am – noon, or 9:00 am – 5:00 pm. Shopping on Sundays is generally available in larger cities and in suburban areas.
Banks are open Monday – Friday, except holidays, from 9:30 am – 4:30 pm. In larger cities, they may also be open on Saturday mornings.

Smoking, Drugs, & Alcohol:
Smoking and using e-cigarettes are banned in cafes, bars, restaurants, shops, and on public transportation. The possession of illegal drugs is prohibited and could result in a prison sentence. People over the age of 18 may consume alcohol at the place of purchase, but the blood alcohol limit for people under 20 is zero. The legal limit for Blood Alcohol Content for those over 20 is .05% and is strictly enforced.
Time Zone:
Both the North and South Islands on New Zealand are in the same time zone. New Zealand Standard Time is GMT + 12. Daylight Savings Time begins the end of August, and at that point the time is GMT +13.
Visiting Sacred Sites and Natural Wonders:
When visiting a church, cathedral, ancient sites, or natural wonders remember you are on sacred ground and show respect. The Māori people are very proud of their heritage, land, and beliefs. New Zealand expects visitors to leave a clean trail.
Language:
English is the official language of New Zealand, but te reo Māori also has official status. In the Māori language, Hello is Kia ora; Welcome is Haere mai; Goodbye is Ka kite; and the name of New Zealand is Aotearoa.
Climate:
Temperatures vary between 54 – 68 degrees in the summer (Dec – Feb), and 54 – 43 degrees in the winter (June – Aug.)
What to Pack:
Pack your electrical adapter, a converter, a copy of your passport and credit or debit cards. (Best to only bring two or three of these, and leave copies at home, too.) Make copies of your health insurance. Keep your meds, important copies of docs, and some cash in one small, convenient bag. Your clothing depends upon the activities you're interested in, but bring warm clothes, and expect to carry at least one beautiful, wool sweater home with you. New Zealand is a relaxed country, but good manners and nice attire are appreciated.
Cell Phones and Wi-Fi:
Free hotspots are available in main towns and cities. Libraries also offer free Wi-Fi as do large shopping areas. Your lodgings generally have Wi-Fi, although, as with anywhere, small towns often have spotty coverage. Before leaving, contact your cell phone carrier. Most will charge you a relatively small fee, usually $10/day, for making calls back to the US and within New Zealand on your cell phone. This is very handy.
Emergency Phone Numbers:
105 is the number for police non-emergencies. 111 is the emergency number for police, fire, and ambulance. If you have hearing or talking difficulties, register for the 111 text service.
Health:
New Zealand has a world-class healthcare system. Dial 111 from any part of the country for ambulance assistance. Urgent medical treatment, including dental care, can be received in hospital emergency rooms or 24-hour General Practitioner surgeries. All major towns have pharmacies open from 9 – 5:30 daily, and later on Thursdays and Fridays. Your hotel is also an excellent source of information.
You are responsible for the cost of your medical care. We suggest purchasing health insurance, a small price to pay for peace of mind.
ID:
You will need your US driver's license and your passport at the car rental desk.
Hair Dryers:
Hairdryers are generally supplied in our accommodations.
Wash Cloths:
Wash cloths are an American invention, and you will rarely see them in Australia. If this is something you absolutely must have, pack your own.
On the North Island, you'll find volcanoes, shooting geysers, and bubbling mud pots. You can kick back on a gorgeous beach or explore vibrant cities. On the South Island, you'll find ten national parks, stunning forests, glaciers, adventures, and unique wildlife. Wherever you travel, New Zealand has beautiful secret spots and welcoming towns. Discover them!
Let your Destination Expert know that you're ready to discover dazzling New Zealand!