Ireland has a reputation for being one of the friendliest countries in the world, and deservedly so. Below are authentic travel tips that will make discovering Ireland even easier.
Money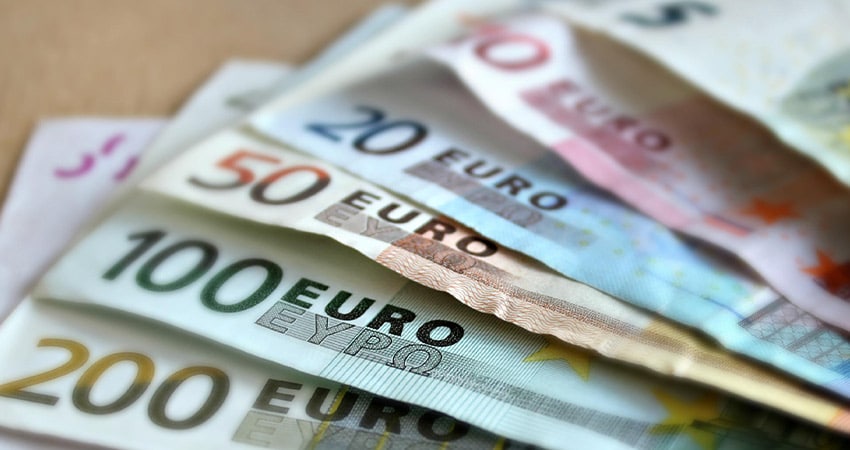 The Republic of Ireland uses the Euro. (Northern Ireland uses the Pound Sterling.) Several weeks before you leave, it's handy to stop into your bank and order some Euros to have on hand when you touch down. If you don't have time, there are plenty of places in the airport to change your US Dollars to Euros—the charge is simply a bit higher than what your bank will charge you.
ATM's
In cities and larger towns, there are ATM (cash) machines where you can get Euros on many street corners. ATMs are also inside banks, grocery stores, hotels, and gas stations. In small towns, they are often in post offices, too. Before you leave home, give your credit card or debit companies a call and let them know you'll be traveling in Ireland. And remember your PIN numbers—a must.
Credit Cards
MasterCard and Visa credit cards are accepted just about everywhere. American Express cards, prepaid cards, and traveler's checks are less common.
VAT Tax Refund
Ireland charges a Value Added Tax (VAT) on all goods and services. Currently, it is 23%. The VAT tax is included in the price tag of an item that you purchase. You are entitled to a refund on the VAT you paid during your travels.
Most stores display a "tax-free shopping" sign in their window. When you make a purchase, ask them for a tax-free voucher. When you go to your departure airport, you simply head to a VAT window—there are many—and give them your vouchers. A customs official will validate your vouchers for a refund.
Electricity
The Ireland power sockets are type G, fitting three-pronged, rectangular pins. Their voltage is 230, twice that of the US. Simply purchase an adapter for your plug before leaving. They are inexpensive, small, and easy to purchase online or in many stores. If you forget, you can purchase one in Ireland, but it's much easier to get it in advance!
Chauffeured Driving
Many people like to have a chauffeured driver for their trip. It is reasonably priced, great for several people traveling together, there's room for your luggage, and you get to relax and simply enjoy your vacation. And a local driver can share off-the-beaten-path possibilities with you. Ask your Authentic Destination Expert about this option.
Driving Ireland Yourself
All drivers must carry their car rental insurance documents and driver's license. Road signs are in English and in Irish, and distances are shown in miles and kilometers (km). Drive on the left. When you approach a roundabout, yield to traffic coming from the right. (As in the States, pull over for emergency vehicles.) Drivers must pass on the outside, or right-hand, lane.
Seatbelts must be worn at all times. Children 12 and under must have the proper restraint for their age and size.
Do not use your cell phone while driving unless you have a hands-free device. And, though pub life is central to the country, random breath-testing is common. The legal limit is .08%.
When parking, note any yellow lines. A single yellow line on the side means there are restrictions—these will be posted. A double yellow line indicates that no parking is allowed at any time.
Driving Distances
The speed limits in Ireland are posted in kmph—kilometer/per/hour. One kilometer equals 2/3 of a mile. Below are listed examples of common driving distances. We suggest that you keep your driving to under 125 miles/day. Irish roads have curves, perfect for sightseeing, but not for racking up the miles. Besides, you're on vacation! Relax.
Also, we strongly suggest that you do not drive in Dublin. Take a taxi or hop on a bus. This is an old city, and it's not easy to negotiate behind the wheel. Our tours are set so that you pick up your rental car when you leave the city.
Dublin to Kilkenny: 78 miles/126 km,

2 hours

Kilkenny to Cork:

93 miles/151 km,

2.5 hours

Cork to Killarney:

54 miles/83 k,

1.5 hours

Doolin to Galway:

45 miles/74 km,

1.5 hours

Galway to Westport: 49 miles/80 km,

1.5 hours

Dublin to Belfast:

104 miles/168 km,

2.5 hours

Dublin to Waterford: 102 miles/164 km, 2.5 hours

Dublin to Limerick: 122 miles/196 km,

2.75 hours

Galway to Dublin:

135 miles/218 km,

3.5 hours
GPS
We strongly suggest use of a GPS. Tell your Authentic Travel Expert you want one when setting up your car rental. If you forget to do that, ask for one at the rental agency desk at the airport. But, best to plan in advance.
Speed Limits
Motorways (freeways): 120 kmph (75 mph)
National Roads: 100 kmph (62 mph)
Regional Roads: 80 kmph (50 mph)
Urban Areas:  50 kmph (30 mph)
Road Signs
All road signs are in English and in Irish. In rural areas, you might see a road sign that points in opposite directions to the same town. If you're adventurous, flip a coin. If you're on a schedule, listen to your GPS.
Marketplaces
The English Market, in Cork City, has been Ireland's foodie heaven since 1788. Dublin's Flea Market is the most popular market in the city—it is a treasure-trove of organic food, vintage clothing, and furniture finds. The Milk Market, in Limerick, has local foods, crafts, jewelry, and live music. If you're in Galway on a weekend, head to Galway's Street Market by St. Nicholas's Church for sublime local food—if you're fortunate you'll be there during the Galway Arts Festival! The Strandhill People's Market, in County Sligo, is small but it is a must. Sligo is a center for artisans and musicians alike. (While there, stop at the Irish Tea Company for a jar of Wild Thyme honey and other delicious wonders.)
Roll out the Fun!
For the young, young at heart, and the adventurers, Ireland has it all! Go to Wakedock in Dublin and try wakeboarding on the water. For hikers, head to Wicklow Way, one of the finest long-distance trails in Ireland—extraordinary views here. If you're in West Cork, consider a moonlight kayak trip for peace and plenty of wildlife. You can also kayak the coastline on the Copper Coast in County Wexford—think of cliffs, sparkling water, coves, inlets, and an abundance of seabirds. Surfing in Ireland? Absolutely. Lahinch, in County Clare, has boards and lessons—give it a try! Cyclists love the Ring of Kerry and the Waterford Greenway. The roads pass through jaw-dropping scenery.
Tipping
Gone are the days when no service workers in Europe expected, or wanted, a tip. And it is only common courtesy to tip someone who gave you excellent service and friendly conversation. Here is a general guide, but as in the States, go up or down, depending on the service you received.
Waiters: 10%
Hotel Porter: 1 Euro/bag
Housekeeping: 1 Euro/day
Concierge: 2 – 3 Euros
Taxi Driver: Round up to the nearest Euro
Holidays & Public Closures
Some museums and other attractions are closed Mondays.

Most businesses are open but for fewer hours during holidays.

Public Holidays—Schools post offices, and banks close. Many shops and attractions have limited hours or close.
Hours For Shops & Banks
Most stores hours are from 9 am – 6 pm, Monday – Saturday. Some stores have reduced hours on Sunday, open from 12 pm – 6 pm. In small towns these hours may be reduced or increased, depending upon the owner's personal schedule.
Pub hours are from 10:30 am – 12:30 am. On Sunday, they close at 11:30 pm. If the music is lively, they may stay open until 2 am.
Banks are open Monday – Friday, 10 am – 4 pm. In small towns, banks often close for lunch from 12:30 pm – 1:30 pm. Post Office hours are from 9 am – 5:30 pm, with some closing for lunch.
Smoking, Drugs, & Alcohol
Smoking is banned in pubs, restaurants, shopping malls, and all public places. You may smoke outdoors or in a few private hotel rooms, where permitted. The possession of illegal drugs is prohibited and could result in a prison sentence. The legal limit for Blood Alcohol Content is .08% and is strictly enforced.
Time Zone
Ireland uses Irish Standard Time (one hour in advance of Greenwich) in the summer and Greenwich Mean Time in winter months.
Visiting Churches & Cathedrals
87% of Ireland is Roman Catholic. When you visit a church or cathedral, remember you are on sacred ground and show respect. Unless allowed, don't wander around taking photos, and do dress modestly.
What to Pack
It is said that Ireland has more changes of weather in one day than many countries have during an entire season. Pack to wear clothes in layers. You can walk down a street in Dingle at noon and it will be 80 degrees. Two hours later, it might be 60 degrees and pouring rain. (This is the perfect time to dip inside a pub.) Bring warm socks and good walking shoes, remembering that due to the damp air, many things rinsed in a sink will not be dry by morning. Bring a lightweight poncho. Ireland is a casual country. In castles, the dress is casual-chic.
Pack your electrical adapter, a copy of your passport and credit or debit cards. (Best to only bring two or three of these.) Make copies of your health insurance. Keep your meds, important copies of docs, and some cash in one small, convenient bag.
Cell Phones & Wi-Fi
Free hotspots are available in main towns and cities. Your lodgings have Wi-Fi, although, as with anywhere, small towns have spotty coverage. Before leaving, contact your cell phone carrier. Most will charge you a relatively small fee, usually $10/day, for making calls back to the US and within Ireland on your cell phone. This is very handy!
Emergency Phone Number
Dial 112
Health
Drugs and medicines are sold at pharmacies, generally known as "Chemists." You will spot them on the street by their green cross on a white background. You can get most supplies for minor medical ailments at even the smallest chemist shop. If you need medical attention, ask the hotel owner or concierge to get in touch with a General Practitioner for you.
ID
You will need your US driver's license at the car rental desk in the airport. You will need your Driver's License and/or Passport if you drive into Northern Ireland.
Trains
Local train service in Dublin is called DART. It serves 30 stations, from Malahide and Greystones, with several stops in the Dublin city center. The country's rail network is run by Irish Rail. They are fairly reliable and good for covering long distances.
Ferries
Ireland has six main ports, and ferries are a beautiful way to make short crossings. A particularly glorious route is a day trip from Doolin, on the Wild Atlantic Way, to the Aran Islands. Tickets for ferries are easily purchased, on the spur of the moment, at ferry landings. They are quite reasonably priced.
Hair Dryers
Hairdryers are generally supplied in our accommodations.
Wash Cloths
Wash cloths are an American invention, and you will rarely see them in Ireland. If this is something you absolutely must have, pack your own.