There are times when all you want to do is turn down the noise, unplug, and have a romantic escape. No pressure, just relaxing with the person you love best. Imagine strolling castle grounds in a soft dusk, experiencing the majesty of highlands, or adventuring into the wilds. Are there city lanes you'd like to discover? Wherever you go, the kind of place you stay is just as important as your destination.
Consider a Luxury Estate
This kind of stay offers privacy, plenty of space, and gorgeous grounds made for lounging. Interiors are stylish and the kitchens are high-end. All are designed for relaxation. A luxury estate is situated in one of your destination's best areas, and the views are stunning. Enjoy feeling pampered together—it's time to remember how extraordinary it is to be wrapped in each other's arms. Bliss.
A Unique Lodging
You share secret smiles and a sense of adventure. For at least part of your vacation, stay in a place that's as unique as you are. Imagine being tucked into a lavishly-appointed lighthouse off New England's wild Atlantic. How about watching the Northern Lights paint the sky from the deck of a snazzy igloo after settling into mineral waters, or counting the stars from a bubble dome? A unique lodging is guaranteed to create a lifetime of memories. Be amazed.
Revel in an Authentic Hotel
Walk out the front door of an authentic hotel, and you can feel a city's heartbeat. If you're in the country, your lodging might be an elegant mountain lodge or a resort that hugs a warm, ocean shore. Wherever they are, authentic hotels have a deep sense of place and peace. You and your sweetheart will be pampered—these accommodations know the language of quiet luxury. You have a sense of history, a past that includes every shade of emotion. When it's time to nurture your relationship, an authentic hotel might be a perfect choice. Indulge.
A Castles & Manor Experience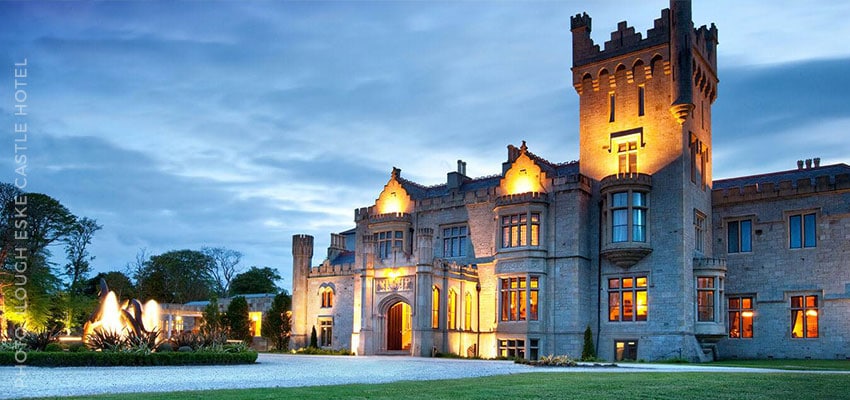 There is nothing that compares to a castle or a manor stay when it's time to celebrate. Walk the halls together and surrender to the spell and mystique of these exceptional lodgings. During the day, find nearby villages. Play championship golf, try your hand at falconry, delight in high tea, and be prepared for fine cuisine. Hold hands and stroll through gardens as mists meet the day. In the evening, time slips away over a glass of brandy or whiskey. Fall in love again and again.
Delight in a Bed & Breakfast
Each bed & breakfast has a distinct personality and is the essence of your destination. The furnishings are perfect, the innkeeper is there for local information, and your privacy is assured. Hit the road during the day, shop, and take time to pull over for roadside stands and winding roads. In the evening, the choices are yours. Sit by a warm hearth and play cards. Or, head to your room and whisper words that make you smile. Unwind.
The Beauty of Private Vacation Rentals
These are great for dreamers who really want to explore an area from a home base. Stock the fridge with your breakfast favorites. After a full day, you can head back to your private rental and cook up a storm together, or go out and sample local cuisine. (Good news—if you're fond of adventuring in nature, you'll have a washer and dryer.) In the evening, kick off your shoes and wrap up in each other's arms. Smile.
There's nothing like a romantic getaway to celebrate love. All unique places give us a sense of possibilities, and vivid memories of shared times, when we see them (and each other) through fresh eyes. Plan to experience life and love to the fullest with an authentic stay.
Regardless of why they traveled, each couple is wild with dreams of a future fueled by romance. Give yourself to love!  We'll take care of the details.