No one really needs an excuse for an Italian vacation, but if you do, consider finding your family's roots. Start by talking with the oldest relatives in your family and recording their stories. Ask for names of cities, towns, and villages. Next, be a detective and dig. Tie your clues together, and you're likely to find primary sources; those are records of births, baptisms, and marriages.
Now you'll have an idea about the places in Italy where your family lived. This is important information. From the geography, you'll know when there were good harvests or bad. When there was drought, war, feuds, or times of peace. You'll have an idea about your ancestors' lifestyle and their passions. (They were Italian—of course they had passions!)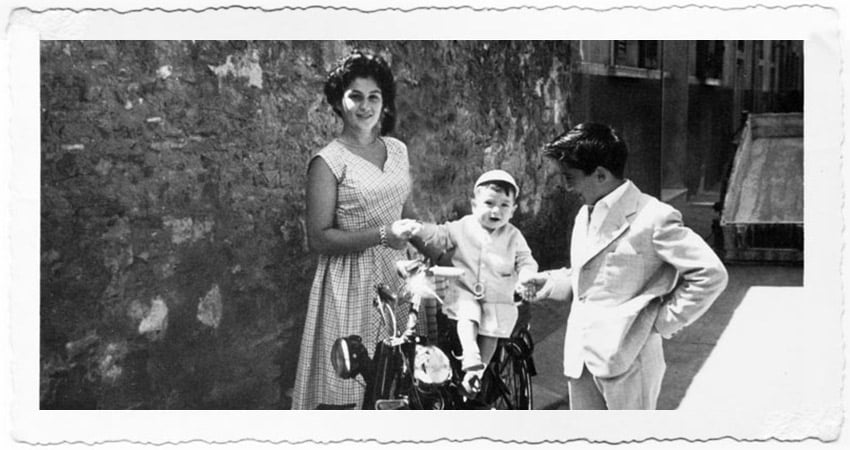 With this in hand, it's time to plan your trip. Records of births and marriages are just a small piece of your family's story. Visit their ancestral towns, and you have the best chance of tracking down the details of their lives—those are most likely kept in local archives and churches. One ancestor may have been a noble in Tuscany, and another may have landed in jail for trying to overthrow the nobility. These are the juice of your search, the colorful personality of your family.
Many of Italy's towns have retained the same lanes, alleys, and magnificent castles for hundreds of years. Walk the streets. Smell the exotic flowers and the ancient olive groves. Scents are embedded in our ancient memory, and they transport us. Imagine drinking wine that came from your ancestor's vineyards. The high point of your trip? A possibility of meeting relatives who welcome you into their homes and hearts, filling you with joy.
Were your relatives wheat farmers on the outskirts of Rome, or were they teachers and poets in the city's center? Did they eat ientaculum at dawn, or linger over a fabulous repast at sunset? If they were in the Northern Lakes of Italy, they may have been residents of Austria for a while. Imagine… Your relatives may have been seafarers on the Amalfi Coast when the compass was invented. It's all enough to boggle the mind!
Families are at the heart of Italy, and many residents know their history going back hundreds of years. Find the Italian villages, or the city, they came from, and start your search. The journey is as fun as getting to the destination.
If you're longing to find your family in Italy, and you have an inkling about which part of Italy they came from, let your Destination Expert add that area to your vacation!