Regency romance novels are among readers' favorite genres. They are a billion-dollar industry that fuels fantasies, dreams, and escape when everyday life feels difficult. The actual Regency period lasted less than a decade, and it was during this time, from 1811 – 1820, that aristocracy flourished. Readers expect social seasons packed with balls, sumptuous clothing and estates, courting, scandal, a colorful old dowager, and happily-ever-after endings.
Here's a list of some favorites. Most have hundreds, and even thousands, of positive ratings. Some are sweet, some are mysterious, and others are a bit risqué. All require the reader to set aside the 21st century and dive into the world of 19th century romance. It is armchair travel to England at its best.
#1: Bridgerton: The Duke and I (Bridgertons Book 1)
Author: Julia Quinn
With 39,274 ratings, this book may top the charts in all of Amazon's categories.
During London's Regency period, there were rules upon rules. Mothers with daughters were on the hunt for bachelors who had titles, money, or both. Women were taught, from the earliest age, to curtsy and be well-mannered. Charm was a must-have trait, and the young lady should be amiable… but not amiable enough to cause a scandal.
Daphne Bridgerton has a mind of her own and, as the middle of eight siblings in a close-knit family, she has many friends from important families. People are drawn to Daphne. She is smart, witty, and has a good heart. Unfortunately, she doesn't have men falling all over themselves for her—she's just not interested in playing the games required of her.
The Duke of Hastings, Simon Basset, has just returned to England from the Continent, and he has zero interest in pleasing his family by marrying the right woman and entering London's high society. He must attend a ball, and he knows mothers will be sizing him up to see if their daughter can snag him. His best friend's sister comes up with an idea. Daphne and he can fake a courtship. That will keep the panting mothers away from him, and Daphne's popularity will soar because she has caught the eye of the Duke.
 Of course, since both are determined not to be bound by rules, they may just be a perfect match…
 "The Duke of Hastings. Daphne decided then and there that she'd be a fool if she didn't fall in love with him."
Reviews from industry leaders, who often don't bother with romance novels:
~ "If you've never read romance novels, start here."  — Washington Post
 ~ "Quinn is … a romance master. [She] has created a family so likable and attractive, a community so vibrant and engaging, that we want to crawl into the pages and know them."  — NPR Books
#2: Rescuing Lord Inglewood
Author: Sally Britton
The Earl of Inglewood, Silas Riley, has a reputation among his peers in Parliament as being a man of steel with few emotions. His past has taught him to be leery of those who seek friendship, especially women; they may only be attracted to his position and fortune. The Earl has a near-death accident, and his standing among the elite is shaken.
Esther Fox grew up with a brother who charmed all, but people rarely notice her. She saves the life of Silas Riley and does so in a way that puts her in a compromising situation; it brings about their marriage. Neither is ready for a loss that adds a new twist to their relationship. Out of these remarkable beginnings, love happens.
#3: A Lady in Hiding
Author: Amy Corwin
This Regency romance novel is a thriller. Arsonists killed Sarah's family, and she alone survived. Sarah goes underground, working at day labor, to hide from danger and to escape the fate that took her family. Her disguise works, and she is safe, for thirteen years. Then one day she receives a fateful note. The killer who set her family's house ablaze has found her, and he is determined to end her life.
Enter William, an inquiry agent—the British word for "Private Investigator." When he meets Sarah, and hears about her case, he is curious. More than that, one look in her eyes, and he is hooked. After all these years, the chain of evidence is slim, but he wants to help her. At the time, he has no idea that decision will lead him into danger. And, he has no idea how perilous his attraction to Sarah will prove to be. Above all, he knows one thing: Regardless how far this path leads into corrupted high society, he will protect Sarah.
#4: The Widow
Author: Mary Kingswood
This is for those who love a traditional Regency romance that focuses more on the drawing room than the bedroom. Nell Caldicott is married to a violent man whose ship sinks off the Cornish coast. Her response is that of relief. She has no worries about him abusing her again, but he has left her little money to move forward, and many questions about his past. At first, she loved her husband but then found out what he was really like. Nell no longer trusts her instincts.
Next, we meet Nathan Harbottle, a man in search of his missing cousin. It doesn't take long for him to become more interested in the tragic Sea Captain's wife, Nell. Their lives become enmeshed in ways they never expected. Neither one is sure if they can set aside their pasts and take a chance on love. We hope for a Happily-Ever-After ending.
#5: The Jewels of Halstead Manor
Author: Kasey Stockton
Giulia Pepper receives an unexpected invitation from a distant relative, living on a remote estate in Devon. She is surprised, but she's also at loose ends, so she travels to him. Once there, she finds he never sent for her. Her dilemma: she needs to figure out something to do there until she decides what's next in her future.
Nicholas, the handsome heir to Halstead Manor, is shot. Giulia finds him in the woods, and she finds her reason for staying at the manor—she must nurse the young Earl back to health. His aging uncle is unhappy with the situation, but his nephew does need care. Together, Giulia and Nicholas work to unwind the twisted lives of those who wanted the young Earl dead. And, in the process, the two become more than co-conspirators.
#6: Everything and the Moon: A Dazzling Duet by the Author of Bridgerton
Author: Julia Quinn
If you love Bridgerton, you'll fall for the Lyndon series. Robert Kemble comes across Victoria in a hedgerow maze. This is the woman who left him after they'd plan to elope, and there she was, just within arms' reach. He was angry, but he still found Victoria irresistible.
Victoria was the daughter of the village vicar, and he'd told her that Robert, an Earl, would never marry her. Her father proved to be right. Robert had abandoned their plans to elope, and he'd scurried away to London. Her shame was boundless. Victoria, now a governess, doesn't like her job. Robert wants her to become his mistress, but she refuses—her pride won't allow it. Can these two star-crossed lovers get to the truth of their situation and let love flourish? We hope so!
#7: The Duke Who Loved Me: An Opposites-Attract Regency Romance
Author: Jane Ashford
This is another book that fans of Bridgerton will fall for. The new Duke of Tereford, James Cantrell, has inherited lands and responsibility that are overwhelming; his estate is in chaos. Then he remembers that Cecilia Vainsmede, a liaison between James and her father, has a terrific head for business. Plus, she knows his business, in and out. Cecilia is also quite attractive. He suggests a marriage of convenience. She is insulted, cannot believe he doesn't know that she loves him, and she heads to London.
While there, she is wooed by a German prince. James needs to come to terms with his true feelings or he will lose Cecelia forever. This book has delicious banter, great detail, and an independent heroine who knows what she wants!
#8: The Reluctant Duke's Dilemma: A Regency Era Romance
Author: Trisha Messner
Dr. Harry Radcliffe leaves England, vowing never to return, and sets up a successful medical practice in America. His cruel brother's sudden death makes him the Duke of Ashton, and he reluctantly returns to the mannered world he left behind. Then he meets his breathtaking sister-in-law, Margaret Radcliffe.
Margaret is finally free of her abusive marriage, but she is left penniless. Her only option is to remarry, but marriage feels like a prison. Until she meets Dr. Harry Radcliffe. She denies her passionate feelings, amidst rumors that she murdered her husband, and the new Duke and Margaret succumb to their irresistible attraction. They are shunned by society. Is it possible for a scandalous love affair to become the love of a lifetime?
#9: The Social Tutor: A Regency Romance
Author: Sally Britton
Christine Devon has spent considerably more time in the stables, training horses, than she has in the lessons any woman of marriageable age should know. Her London debut is just a few weeks away, and she realizes it's time for her to take her place in society. Who will teach her what she needs to know? Thomas Gilbert is not ready for love. He knows all the rules, but he's lost money while in Italy and his estate's finances are in ruins.
Gilbert dreams of founding a horse farm, and a chance meeting between Christine and Thomas set their romance in motion. Christine gains a tutor in the fine art of London society, and Thomas gains access to the best in England. It becomes clear that their arrangement has become less about money and more about romance. Thomas must court Christine, in earnest, before he loses her to another man.
#10: The Lost Duke of Wyndham: Another Series by the Bestselling Author of Bridgerton
Author: Julia Quinn
Jack Audley is a scandal. He has been a soldier, a highwayman, and in every way a rogue. What he never expected, nor wanted, was to be a peer of the realm. Suddenly, he is recognized as the long-lost son of the House of Wyndham, and his life does a 180-degree turn. Soon, if his birth is determined as legitimate, he'll become the Duke of Wyndham. That is a piece of family baggage that horrifies him.
The dowager, Duchess of Wyndham, has in her employ a young woman named Grace Eversleigh. She was hired as the dowager's companion, it is a thankless job, and it is relentless. Her life changes when Jack Audley appears. He is charming, a rake, and he won't take "no" for an answer. In all honesty, she has no wish to say no. And, if it's true that he is the Duke, could she become a permanent part of his life. Could she become his wife? Only time will tell.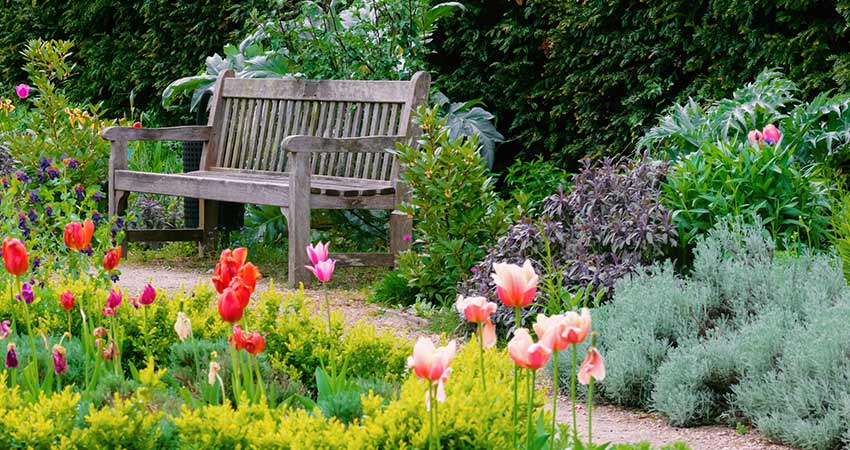 Mysterious family members, handsome strangers, a beautiful English society woman with a past all meet at a sumptuous garden party. Music and birdsong fill the air, and her fabric makes the sound of a small wave when the lady turns… Step into this world on your England vacation, and surrender to the beauty.
Do you have romantic fantasies you would like to fulfill? Perhaps a night in a castle or wandering ancient forest paths? Let your Destination Expert know.