Touring Scandinavian countries may include visits to Norway, Sweden, Denmark and, commonly, Finland or Iceland. Each country has a unique culture plus magnificent natural wonders. Norway's breathtaking fjords and Iceland's steaming pots are particular favorites. Oslo, the capital of Norway, is the essence of "Scandi cool." It's also the most diverse city in Scandinavia. Iceland's Reykjavik is situated farther north than any other capital in the world, and it's a good jumping-off place for chasing the Northern Lights. Following are some ideas for your Scandinavian bucket list!
The Northern Lights
The Aurora Borealis, or the Northern Lights, gets its name from the Greek goddess of the dawn, Aurora, plus the Greek word for the north wind, Boreas. Winter, between September and April, is the time to chase Northern Lights. They are supposedly most active around the equinoxes in September and March, but Norway's deep darkness that occurs in mid-winter creates an excellent opportunity to see lights paint the sky with neon hues.
UNESCO World Heritage Site
Norway's Bryggen is the old wharf at Bergen. Sauntering through it is a walk through the town's historic importance as part of the Hanseatic League's trading empire from the 14th to the 16th century. This structure has been taken out by fire over the centuries, but it has always been carefully reconstructed, using traditional building methods and architecture. The main structure of colorful wooden houses was once common throughout northern Europe. 62 original buildings remain in this UNESCO site that is one of Europe's oldest port cities.
Find Out About Viking Heritage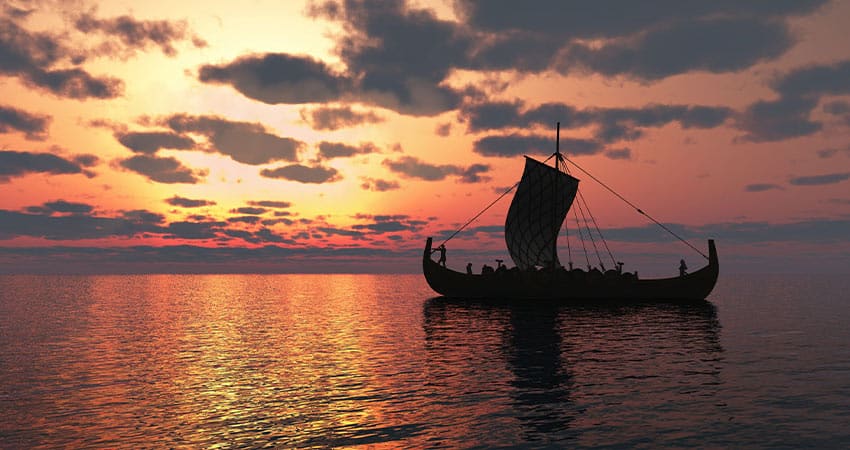 Discover Iceland's Viking heritage in one of her museums, attractions, or festivals. Each gives you a different look at the Viking age, which lasted from 763 AD to 1063. The Vikings were farmers at home, but on the sea they were fierce warriors. They had clan heads and chieftains, as the Celts did, and plied the waters in longships, raiding many of Europe's coastal cities. Viking women were able to own property, divorce their husbands, and handled the finances and farms when their husbands were away. Some Viking women, called "shieldmaidens," learned to use swords and fought with the men.
Sweden's Old Town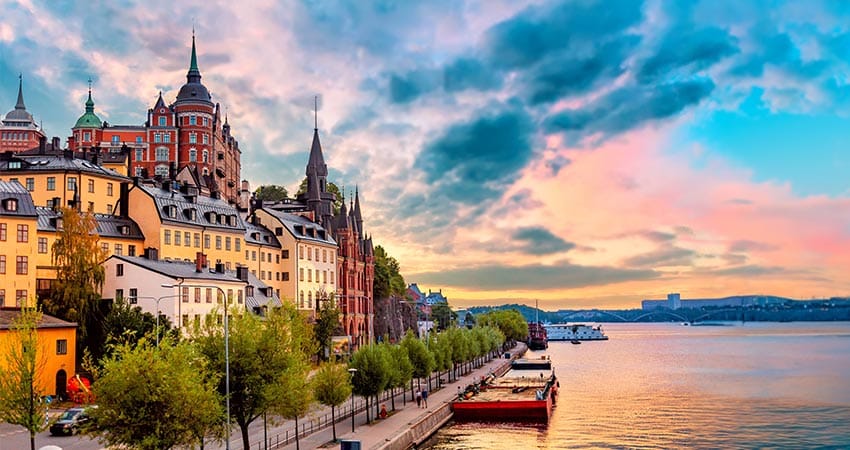 Gamla Stan is Stockholm's Old Town, and it is a joy. This is a tight island with cobblestone streets and colorful 17th and 18th century buildings. Visit the medieval Storkyrkan Cathedral as well as the Royal Palace, the official residence of Sweden's king. Stroll charming streets in the evening and dip into a café that serves "New Nordic Cuisine." After dinner, consider going to a traditional pub or a stylish cocktail lounge. Riddarholmen island, an islet of Gamla Stan, has a veritable feast of summer concerts. Dating to 1252, Gamla Stan is one of the largest and most well-preserved medieval centers in Europe. Enjoy exploring it all on foot.
Oslo's Opera House
Norway's premier opera house requests that you, "Please walk on the roof!" Situated in the heart of Norway, travelers who love culture come here from around the world. The roof, embellished with marble, was designed by three artists who meant it to be a beautiful place to walk. There is an astonishing view from this multi-angled roof. To your right, you'll see the fjord archipelago with traditional wooden houses. To your left, a view of the surrounding mountains of Oslo, the fastest growing city in Europe. The opera house itself is the performing home for more than 600 opera and ballet artists.
Vatnajökull Glacier
The largest glacier in Europe covers 8% of Iceland. Central to Vatnajökull National Park in southwest Iceland, come ready to be amazed and to play. You may choose to go glacier hiking, take a boat tour on Jokulsarlong glacier lagoon, or go on an ice caving tour between November and March. The average thickness of Vatnajökull is 1,500 feet. It has the tallest mountain in Iceland beneath its surface, at 7,218 feet. It also covers some of the most active volcanoes in the country. There are 30 channels of ice, called outlet glaciers, that flow out of ice caps, as well as some of the most powerful glacial rivers in Iceland. Visiting Vatnajökull Glacier is a pure Scandinavian experience.
Downtown Reykjavik
Although one of the smallest capital cities in the world, Reykjavik has numerous opportunities for outdoor adventures, a cutting-edge arts and music scene, cool cafes, plus cultural and historic treasures. This city is compact, easy to explore on foot, and most people speak English. Consider Icelandic wildlife experiences, singular architecture, incomparable cuisine, and street art. The homes are painted bright colors and topped with red, green, or blue roofs. Within the city limits, there are beautiful forests where you can simply bathe in the peaceful ambience of ancient woodlands. Reykjavik is also a perfect base for day trips to the Golden Circle or going inside a volcano.
Zealand, Denmark
The island where Copenhagen is situated, Zealand is the ancient heart of Scandinavia. Imagine historical sites, natural splendor, fishing villages, the beautiful capital city, and stunning islands to the south. Tucked between Sweden and Norway, at the mouth of the Baltic Sea, wander through forests for the artist, Thomas Dambo's, giant trolls. Head to the Viking Ship Museum on Roskilde Fjord and sail in a long ship… the cathedral here is a UNESCO World Heritage Site. Explore Frederiksborg and Kronborg Castles. Lounge on gorgeous beaches at the Danish Riviera. Enjoy the world's best oysters with local beer, followed with Danish dream cakes.
The Kummakivi and Cave Art, Finland
Finnish for "Strange Rock," these precariously balanced boulders are in the middle of a forest near Ruokolahti. This odd, natural alignment has been protected since 1962. The top rock is 23 feet long, standing on a much smaller rock, and it cannot be moved. This natural feature has given rise to stories of giants lifting the rocks to their current position. Geologists tell us that powerful glaciers created this formation, leaving it behind as they receded to the North over 8,000 years ago. This area is just 30 minutes from 5,000 year old Astuvansalmi Cave Art, which offers a glimpse into Finland's prehistoric, sacred life. This area is the definition of off-the-beaten-path-wonders.
The Snaefellsnes Peninsula
This region of western Iceland is filled with dramatic scenery. In the west, Snæfellsjökull National Park is dominated by the Snæfellsjökull Volcano, which is topped by a glacier. A path leads to lava fields and the black beaches of Djúpalónssandur. Some of the most memorable experiences in Iceland, including Arnarstapi Coastal Cliffs, are here. Imagine wild waterfalls, golden, black, and pink sand beaches, lava caves with musical echoes, tasting the local delicacy of fermented shark, historic villages, and tales that take you to the mists of time. You can visit on a long day trip from Reykjavik or the Golden Circle. It's also easy to add to a Ring Road itinerary.
Beyond Scandinavia's progressive cities and traditional towns, you'll discover indigenous Sami villages, reindeer camps, the Northern Lights, exquisite cuisine, and the song of awesome nature. This part of the world was made for adventures of the body and the spirit.
When you're ready for a Scandinavian vacation or tour, let your Destination Expert know if you have any special interests. They'll work to make your dreams a reality.