The
Authentic

Story

As the originators of "authentic" travel, Authentic Vacations launched its brand in 2001 with a full selection of customizable travel packages to Ireland. Authentic Vacations has since expanded to include destinations beyond Ireland. But, the company's core value—delivering an authentic product and unparalleled service—remains the same.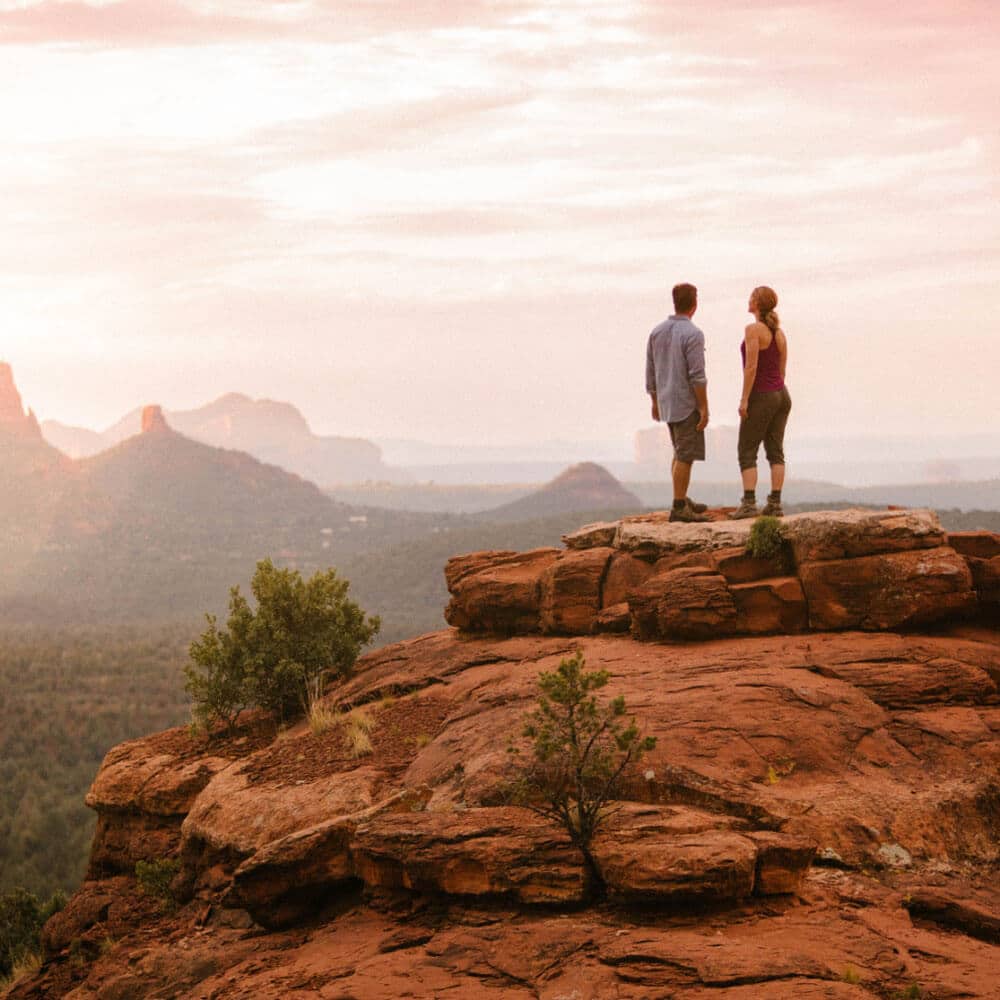 Vacations
+
Stays
+
Experiences
Inspirational itineraries are designed to give you a sense of possibilities. Peruse them, and you'll find a world of distinctive experiences, unique accommodations, and local hidden gems. All are carefully vetted by our product team. We work with you to make sure you're getting the travel that you've always imagined.
As a member of the esteemed Tour Partner Group (TPG), Authentic Vacations is the leading business for customized travel in Northern European destinations such as Iceland, Scandinavia, Ireland, and the UK, including Scotland. New Zealand and Australia are also favorites. Authentic is proud to be offering customized travel within the United States and Italy as of April 2021.
With a culturally diverse staff of experts, Authentic Vacations has delivered its exclusive brand of travel to more than 200,000 clients. With offices in London, Dublin, Copenhagen, Santa Rosa, CA, and Scottsdale, AZ, Authentic Vacations offers a level of personalization and client support that is unsurpassed in the travel industry. Authentic does the research, planning, and booking. When our clients book with us, they can relax and feel the wonder of Milestone Moments™ Travel with every experience.
2001
Creation of Authentic Vacations, Launched Ireland
2008
Launched Scotland & UK
2017
Launched Iceland and Nordic Countries
2019
Launched Australia & New Zealand
2020
Launched Authentic America
Our Accreditations & Partnerships
Our Certifications & Licenses with Respected Organizations
We are IATA and ARC certified
Tour Partner Group is our parent company, providing the backing of a large, esteemed travel group of knowledgeable partners
We are in partnership with the leading tourism organizations within each country we serve
We have an A+ Rating as a Better Business Bureau Accredited Business
We are SSL Certified, which assures all data sent to us remains private and secure
We are a member of the American Society of Travel Agencies