Connemara is an untamed region of pristine lakes and mountains located in the west of County Galway and dipping into Mayo. Unlike the Ring of Kerry or Dingle Peninsula, Connemara is sparsely populated and the landscape is wide open. This is Ireland's big sky country. Because the area is remote, cultural traditions have survived, and Irish is the first language of many of those who live here, particularly along the south coast.
The geography is mythic.  Spectacular glacial lakes, quiet mountains, empty roads and rippling boglands make up the landscape.  This is a place for long walks, for inspiration, for romance, for reflection, tradition, and fine roads.  We're starting out with a driving route that will take you just about anywhere you want to go in Connemara, and then we'll get down to some adventures and delights.
1. Do the Ultimate Connemara Drive
Day 1: Starting in Galway City, head west on the R336 towards Spiddal and beyond. There are views across Galway Bay to the Burren in north Clare. The road turns northward away from the sea at Rossaveal, and suddenly the distant Maumturk and Twelve Bens mountain ranges appear on the horizon. Stay on the R336 until you reach Maam Cross. Like any crossroads, this one provides you with a number of options but, unlike most, all options are good here.
The route we're going to follow assumes you're spending the night in Clifden or Ballynahinch Castle. Take a right at Maam Cross and follow the N59 all the way to Clifden. The scenery is wild and fresh with mountains on the right, low hills on your left, and almost as many lakes along the way as there are fields. Ballynahinch Castle is located about 7 miles off the N59 on the R341 (signposted for Roundstone). Driving time from Galway to Clifden via this route is 2 to 3 hours.
Day 2: Start out the day with the Sky Road Drive which is a mini-loop beginning in Clifden. This is an impressive coastal road, and sometimes it feels as if you might be driving just a little too close to the sky for comfort. Back in Clifden, continue on the N59 signposted for Westport, passing Kylemore Abbey and Letterfrack on the way to the tiny village of Leenane.  Leenane is at the head of Ireland's only fjord, Killary Harbor. 
From there, continue on the R336 back to Maam Cross or double back to the R334 and drive through Lough Inagh Valley with the Maumturks on one side and the Twelve Bens on the other. This is the superior drive and well worth the extra few miles. There isn't a house to be seen along the whole route, and you pass the splendid Lough Inagh. Either route will bring you back onto the N59. Take a left and it is straight all the way back to Galway City.
2. Kylemore Abbey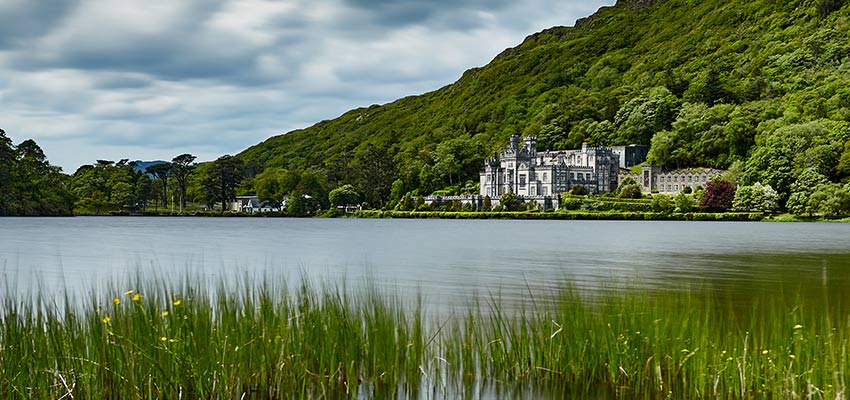 This is a mansion that seems like it was a castle that fell straight out of a storybook. Situated on a reedy lake, Kylemore is the definition of serenity.  It began life as a honeymoon dream, it sheltered nuns during WWI, it was a girls' school, and now it is a sanctuary for Benedictine nuns.  There's a walled Victorian Garden and nice guided nature hikes.  This is a must-see in Connemara.
3. The Ironing Stone
Just a short walk from the chapel at Kylemore Abbey is the legendary Ironing Stone.  It is said that this massive stone was thrown here, willy-nilly, by the Irish warrior and giant, Cu Chulainn.  Here is what you do:  Pick up small pebbles at the base of the stone. Stand with your back to the rock and close your eyes.  Go inside yourself and read your inner-most heart.  Toss your pebbles, one at a time, over your left shoulder.  The giant's spirit will grant your wish
4. Connemara Marble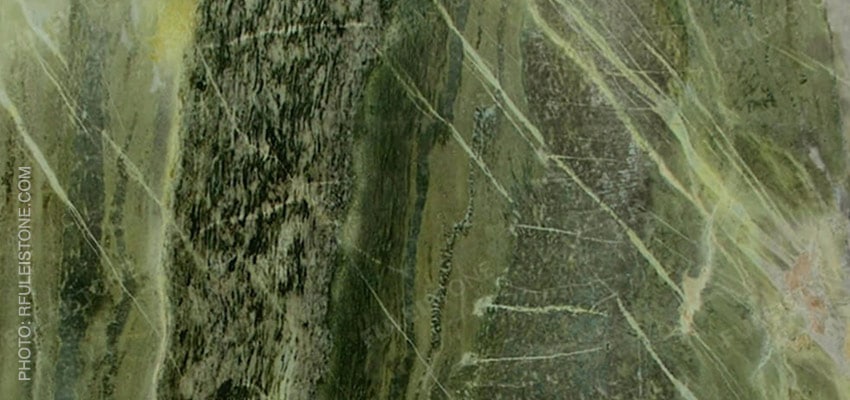 As you drive around the countryside, you will see several shops selling carved Connemara Marble.  Do yourself an enormous favor, and stop.  Stop even if you're the sort of person who never pulls over for any reason.  Connemara marble is found only in this one place, and it is between 600 and 900 million years old. The stone becomes marble when limestone in this region is heated under pressure.  (If you go to the National Museum of Ireland, you'll see Stone Age axes made of Connemara marble.)  Inside, you can have a hot cup of tea while you wander the aisles of extraordinary carved animals, fairies, flowers, and just about anything else you can think of.  Pick out at least one thing you love and bring it home—it fits easily in your luggage.  When you check the prices on the bottom of the items, you'll fall through the floor.  Most pieces cost less than dinner for two at a pub.  Take some ancient beauty home with you.
5. Killary Harbor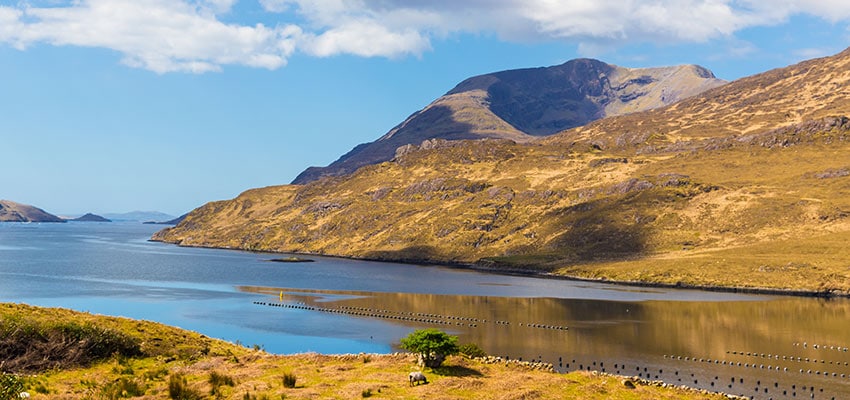 Just beyond Kylemore Abbey, where you tossed three stones over your shoulder, you'll find the only fjord in Ireland.  The water is deep, and it is dark, and like most fjords there are steep hills that line it.  Also, as most fjords do, the majesty of it feels somewhat haunting.  While there, consider taking a 90-minute catamaran ride around the harbor.  The sailing vessel has a roof, a bar, and a restaurant—those cost extra, but the astonishing views are free of charge.
6. Leenane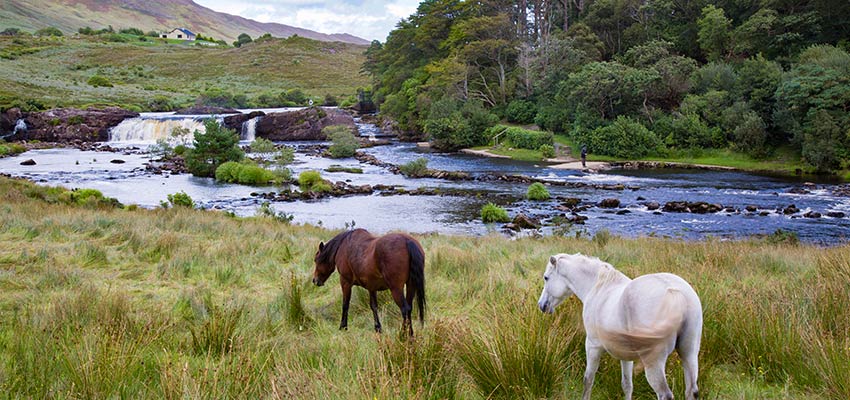 This is the idyllic town sheltered beneath mountains and overlooking Killary Harbor.  It's a tiny village, traditional, and sweet.  One of our favorite places in Leenane is a local factory called The Sheep and Wool Center.  It's right in the center of town—easy to find.  There are various breeds of sheep that roam around the place.  Notice the difference in their wool.   You'll be entranced by the demonstrations of carding, spinning, weaving, and the dyeing of wool with local plants.  Find  their woolens in town, gift yourself or someone else, and support Leenane's economy.  We treasure the traditional.
7. The Heritage Trail
Put on your walking boots and adventure through mysterious parts of County Mayo. The Heritage Trail leads you past remote boglands and ancient sites, finishing at the pilgrimage site at Croagh Patrick. Two sites in particular are significant.  The Balla rough tower, 30 feet high, was built in 875 CE and appears to have been a bell tower, perhaps a warning for a Viking invasion.  Next is the Blessed Well, a monastery founded in 616 CE.  It once was a refuge for the blind. There is an inscription on a small cross from the 18th century that reads, "Under your protection we fly, Holy Mother of God."  Regardless of your religious bent, or if you have none, there is something in that imagery, that hope, that touches the heart.
8. Roundstone is a Treat
 Just ten miles south of Clifden, you'll come upon the village of Roundstone—the road is easily marked.  The homes and businesses are painted with bright colors that pop against the hills and bounce off the waters of the harbor.  Get out your phone or your camera for this is, possibly, the most picture-perfect town in Western Ireland.  The shop fronts are terraced over the bay which is filled with small fishing boats and traditional tar-lacquered canoes.  The local crafts are first-rate and every single one is unique.  There are crafts, paintings, musical instruments (some most unusual), and musical workshops.  The scents that steam from the cafes and pubs are just this side of heaven. 
Explore Connemara?  Yes, please do.  It is nature at its finest, has accessible local crafts, is an area of stunning beauty immersed in ancient history, and a pilgrimage trail.  Two places are terrific to use as bases, Clifden and Ballynahinch Castle, and we can make either one yours for the asking.  Honor Irish tradition in the magnificent, and wild, west! View Ireland vacations here.