Connections between Ireland and New England date back to the 1600's, with the first Irish-Americans born here in the 1630's. (John Hancock's ancestor, Anthony, arrived from County Down in 1681 on a ship carrying indentured servants.) More than 200,000 Ulster Presbyterians and Catholics fled Ireland for America between 1700 and 1775, escaping religious persecution, poverty, and tithe payments imposed by the English government. 
The Irish courageously fought in America's first battles for freedom, and half of all U.S Presidents had Irish roots. On your Ireland vacation, consider visiting the town of their ancestors. Most have quite memorable tributes to their American cousins!
Barack Obama: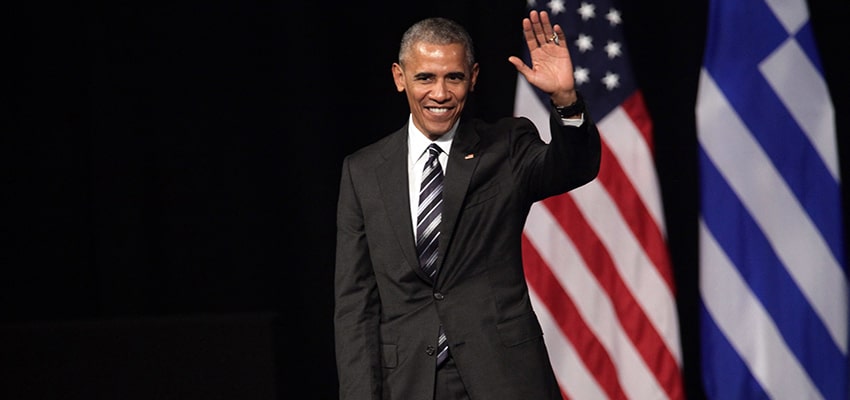 His mother's ancestry was mostly English but several of his maternal ancestors came from Moneygall, County Offally. Moneygall is on the road between Dublin and Tipperary, and the town cheered Barack on during his election bid. It must be said, some of the village residents first thought that his last name was O'Bama.
George W. Bush: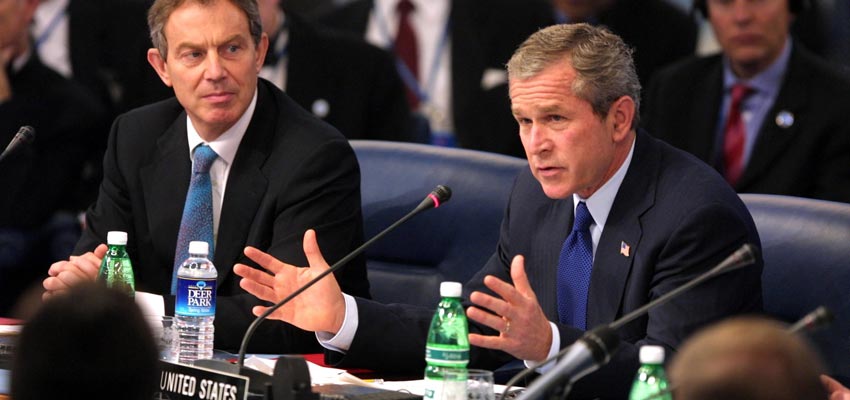 One of our 43rd President's direct ancestors, William Holliday, was born in Rathfriland, County Down. Another, William Shannon, came from County Cork and immigrated to Pennsylvania. County Down is a wild place and part of the original Ulster. County Cork has a sweet harbor, and the city of Cork is the second largest in Ireland.
George Herbert Walker Bush:
He was our 41st President, father of our 43rd President, and a daring fly-boy during Word War II. Some of his ancestors came from County Wexford. Wexford is on the coast in southeast Ireland and is known for its medieval lanes and modern National Opera House. The President's roots can be traced to Dermot MacMurrough, the Gaelic kind of Leinster.
John F. Kennedy: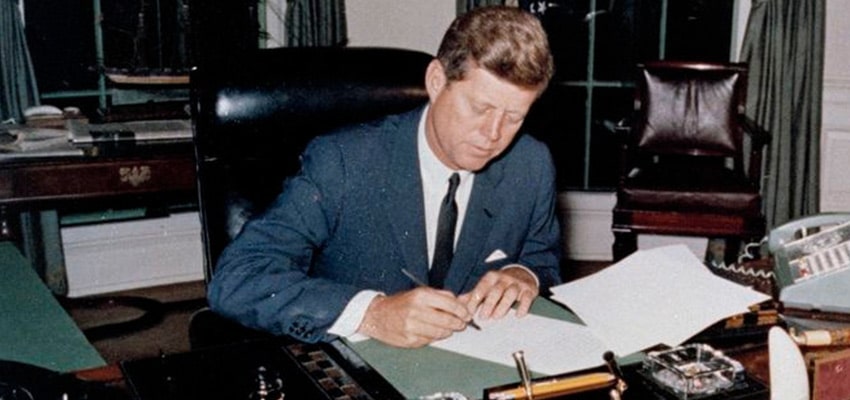 JFK was 100% Irish on both sides of his family, and our first Catholic president. The relatives on his father's side came from County Wexford. On his mother's side, Kennedy was a Fitzgerald. JFK's grandfather, Honey Fitz, was a congressman and a colorful, popular mayor of Boston. Traditional Irish family ties, religion, and bold personalities were all part of Kennedy's personal culture. His wife, Jackie, was Irish on her mother's side.
Richard Nixon:
Richard Milhous Nixon had Irish roots on both sides of his family. Vice-President during Eisenhower's two terms, Nixon served as President from 1969-1974, leaving office after being impeached. His Nixon ancestors were from Ulster, and his Quaker family ties were with Counties Antrim and Kildare. As many Irish do, he had extraordinary musical ability.
Ronald Reagan: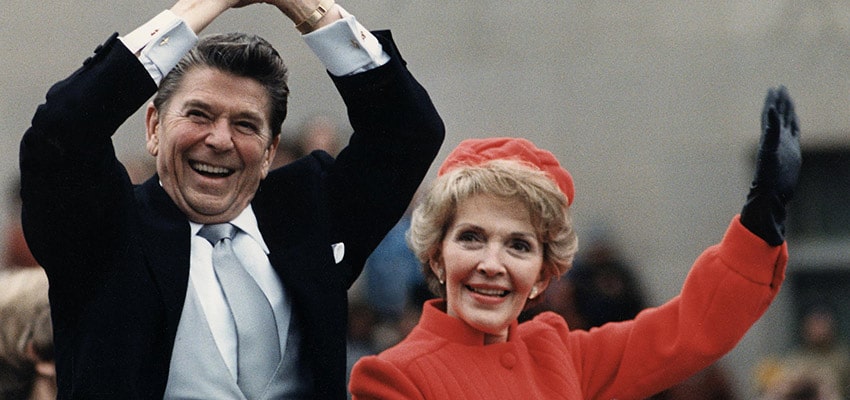 Reagan's life was quite an arc. He started off as a sports announcer in a small, mid-western town. He rose to fame in Hollywood's 1940 film classic, "Knute Rockne—All-American." Reagan's character says, from his hospital bed, "Win one for the Gipper," and that nickname stuck with him the rest of his life. Reagan became president of the Screen Actors Guild, served two terms as the governor of California, and was President from 1981 – 1989. His father's family came from Ballyporeen, County Tipperary, and he enjoyed his visits to Ireland. His easy charm and wit were 100% Irish in character.
Woodrow Wilson: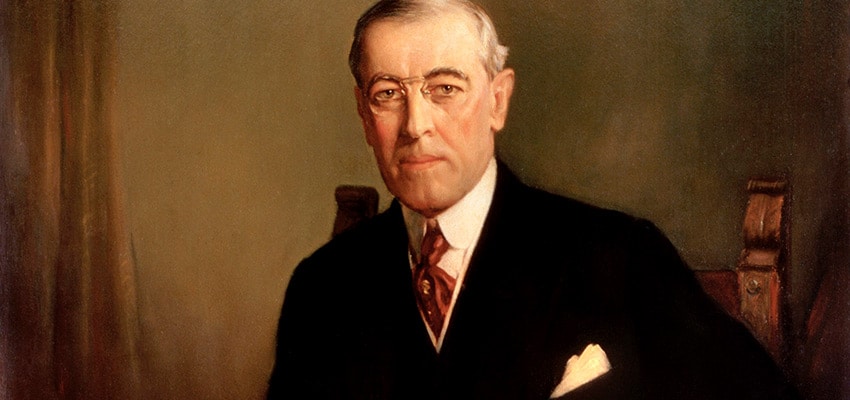 Very anti-war, The League of Nations was our 28th President's project to avoid global catastrophe. But it didn't have enough support to stop World War I. Of Ulster descent on both sides of his family, his roots were strong, and they were dear to him. Wilson was the grandson of a printer from Dergalt, County Tyrone, and the home is open to visitors. Throughout Wilson's distinguished career, he reflected on his ancestral values.
We can also thank Irish ancestors for Billy the Kid; Diamond Jim Brady; Alfred Hitchcock; President-elect Joe Biden; Neil Armstrong, first man on the moon; Conan O'Brien; Georgia O'Keeffe; Henry Ford; Christa McAuliffe, teacher-astronaut killed in the 1986 Space Shuttle Challenger; Walt Disney; Sandra Day O'Connor, first woman on the U.S. Supreme Court; and authors Tom Clancy, Mary Higgins Clark, Michael Connelly, and Pat Conroy. And that's just for starters. Almost every town in Ireland is connected to Americans we know well, and other Americans who are simply our neighbors. Any trip to Ireland is a dive into our own story.