Australia Travel Agents & Experts
Meet the team of destination experts who are authentically inspired by travel in Australia. Each can help you discover the secret spots, and explore the highlights, of unique Australia.
Destination Travel Agent for australia
HEALDSBURG, CA
Speciality Travel:
Honeymoons, Luxury Bespoke Travel, Chauffeur tours, Family group tours
Contact
Michaela
"I recently moved to the United States. My history, my upbringing, and my culture are all part of me, and they are what I bring to my role in the travel industry. Having two passports, for destinations that we know and sell? I am truly passionate about sharing both of my homelands, and unique experiences, with my clients and with my team. I take great pride in knowing that I put my heart and soul into creating memorable travel!"
Michaela was born and raised in Ireland.
Destination Travel Agent for australia
Boise, ID
Speciality Travel:
Family groups, Honeymoons, luxury bespoke travel, adventure travel, self drive & chauffeur tours
Contact
Joleen
"For me, being authentic is a fluid way of life, a way I choose to live every day. I am tied to my roots in New Zealand, and "The Kiwi Way," but I easily mesh and blend into American culture. Travel is about adapting, about being open to new experiences, while remaining true to your authentic self. When you're aware of your true nature, it goes with you wherever you travel, enriches your travel, and allows you a fresh awareness of life."
Joleen was born and raised in New Zealand, and she has lived in several distinctive places. She believes travel is an engine for good.
Destination Travel Agent for italy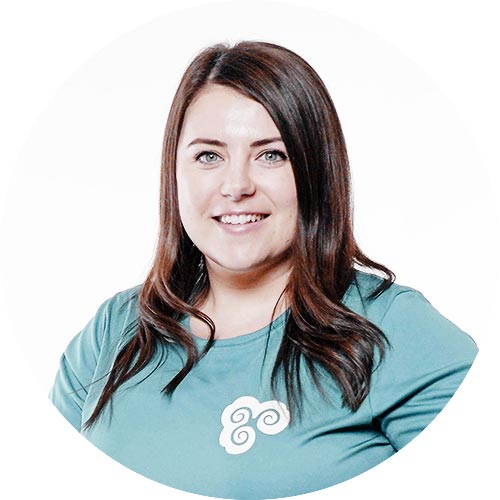 Sonoma County, CA
Speciality Travel:
Bespoke Travel, Luxury, Self-drive Car travel, Coach Tours, Honeymoons, golf
Contact
Lauren
"The phrase mise en place has stayed with me since I attended culinary school. Literally translated, it is "putting in place" or "setting up." What it means, though, is setting yourself up for success by being prepared, mindful, organized and thinking things through from start to finish. I choose to apply that to all aspects of life, from cooking to travel. I am most authentically myself when I can set in place experiences that bring success and joy to all."
Lauren was born in San Francisco and raised in Sonoma County's glorious wine country.
AUSTRALIA VACATION Specialist
Australia is the world's oldest continent, and it has been inhabited for 60,000 years. Go to Melbourne, Wellington, and Sydney, and you're in cities that buzz with delicious culture, wine, art, and foods. There are long stretches of sunny beaches, along with plants and animals you'll see nowhere else, and Tasmania is a miracle. The backdrop is mysterious Uluru and stories of the Dreamtime. Whatever Australia dreams fill your imagination, and for whatever amount of time you have, our travel specialists are here to make those dreams a reality. Get started by completing the Quote Now form. Discovering Australia is pure wonder… What are you waiting for?